Boz Scaggs @ The Bowl  | Saturday,  June 10, 2017
Doors open at 7pm, opener at 8pm, Boz Scaggs at 9pm.
Fans who have followed Scaggs' remarkable career dating back to the late Sixties with the Steve Miller Band; his solo triumphs with such classic albums as Silk Degrees (1976) and Middle Man (1980); and the splendid assurance of late-period high points like Some Change (1994) and Dig (2001), will instantly recognize Scaggs' characteristically deft touch as a singer.
He brings a sly drawl to a funky workout like Li'l Millet and the Creoles' "Rich Woman," a conversational intimacy to Bobby Charles's "Small Town Talk," and an elegant delicacy to the Impressions' "I'm So Proud." He easily negotiates the Latin flavoring of "Last Tango on 16th Street" and "I Want to See You," both written by San Francisco bluesman (and longtime Scaggs compatriot) Jack Walroth.
His soul is effortless and deeply felt, never making a show of itself, but unmistakably evident in every lyric he delivers. "I'm at a point where I'm having a lot of fun with music, more than ever," the Grammy winner saysabout his spellbinding new album, A Fool to Care. "It's like I'm just going wherever I want to go with it."
Purchase tickets here: Boz Scaggs Tickets
Doors open at 7pm, opener at 8pm, Boz Scaggs at 9pm.
Thank you to our title sponsor: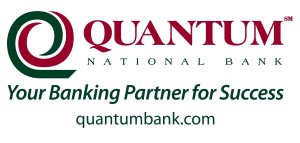 For your marketing needs, visit: