The Broadstone is a mixed used development with just over 300 luxury apartments fronting West Broad, Level Creek and Church Streets.  The $78M direct private investment brings 4,600 SF of restaurant space along West Broad Street as well as a community park at the corner of W. Broad and Church Streets.
The project includes approximately 94% 1- and 2-bedroom units as well as a very small number (6%) of 3 bedroom units. The Broadstone will also include amenities for residents and public art and just over 400 parking spaces (behind buildings) integrated into the urban design.  Broadstone also includes two street-level units that will house the Sugar Hill Arts Commission gallery and the Sugar Hill Historic Preservation Society's museum.
The heart of Broadstone Sugar Hill revolves around local pride. Take in the outdoor and downtown views of Sugar Hill from the comfort of your own apartment or take a stroll down Broad Street. From your backyard you can enjoy mother-daughter boutiques, charming shops, and sweet & savory dining. You will be living in Sugar Hill's Intersection of Neighborhoods and Entertainment district, so don't stop your exploration of the downtown to delight in an alcoholic beverage. Just ask the bartender for a SHINE cup and continue exploring your new home. Visit broadstonesugarhill.com to learn more about Broadstone Sugar Hill by Alliance Residential Company.
Gallery Snapshot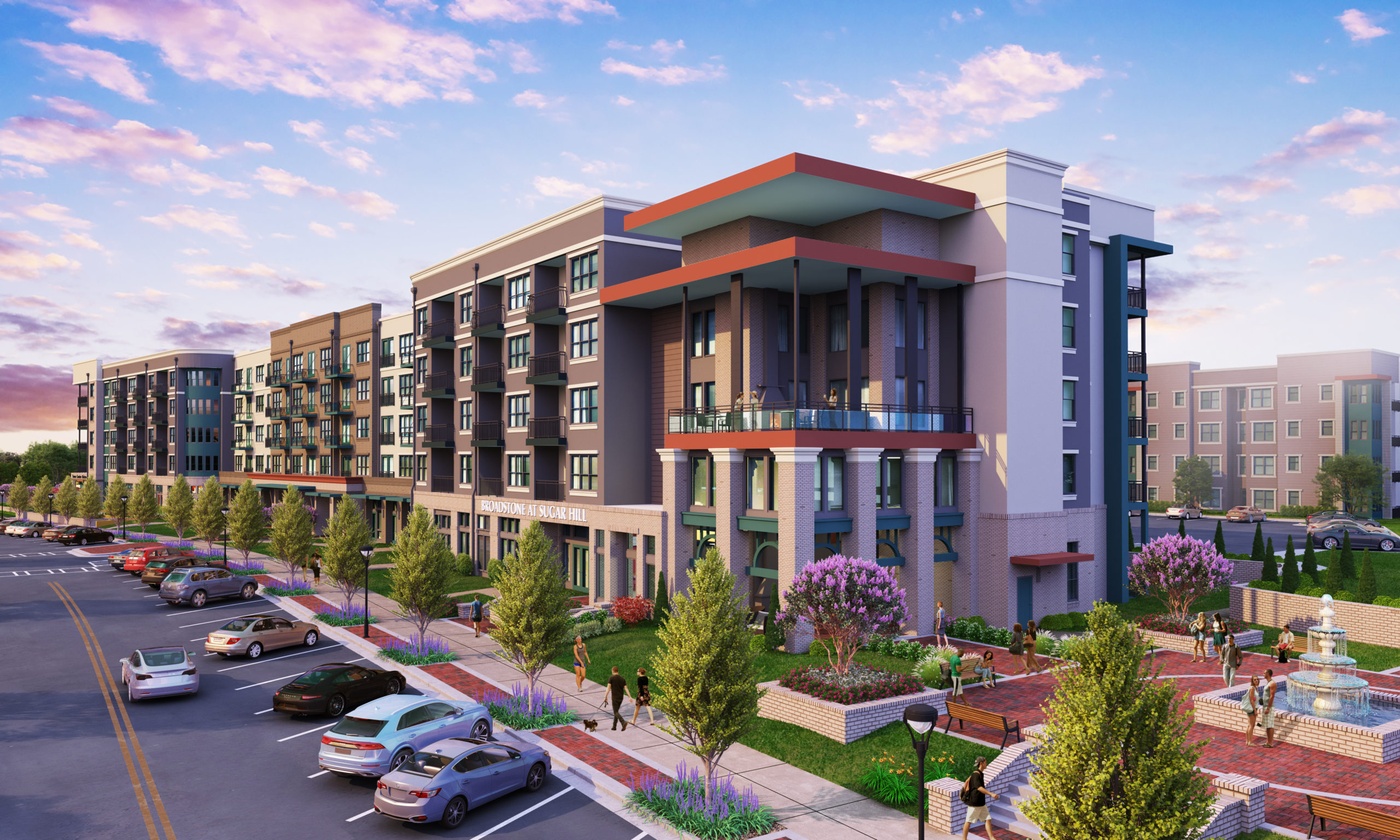 Exterior of Broadstone Sugar Hill (Closes to Church Street)
Interest in living at Broadstone Sugar Hill? To contact one of their team members send a message using the contact form on their website!