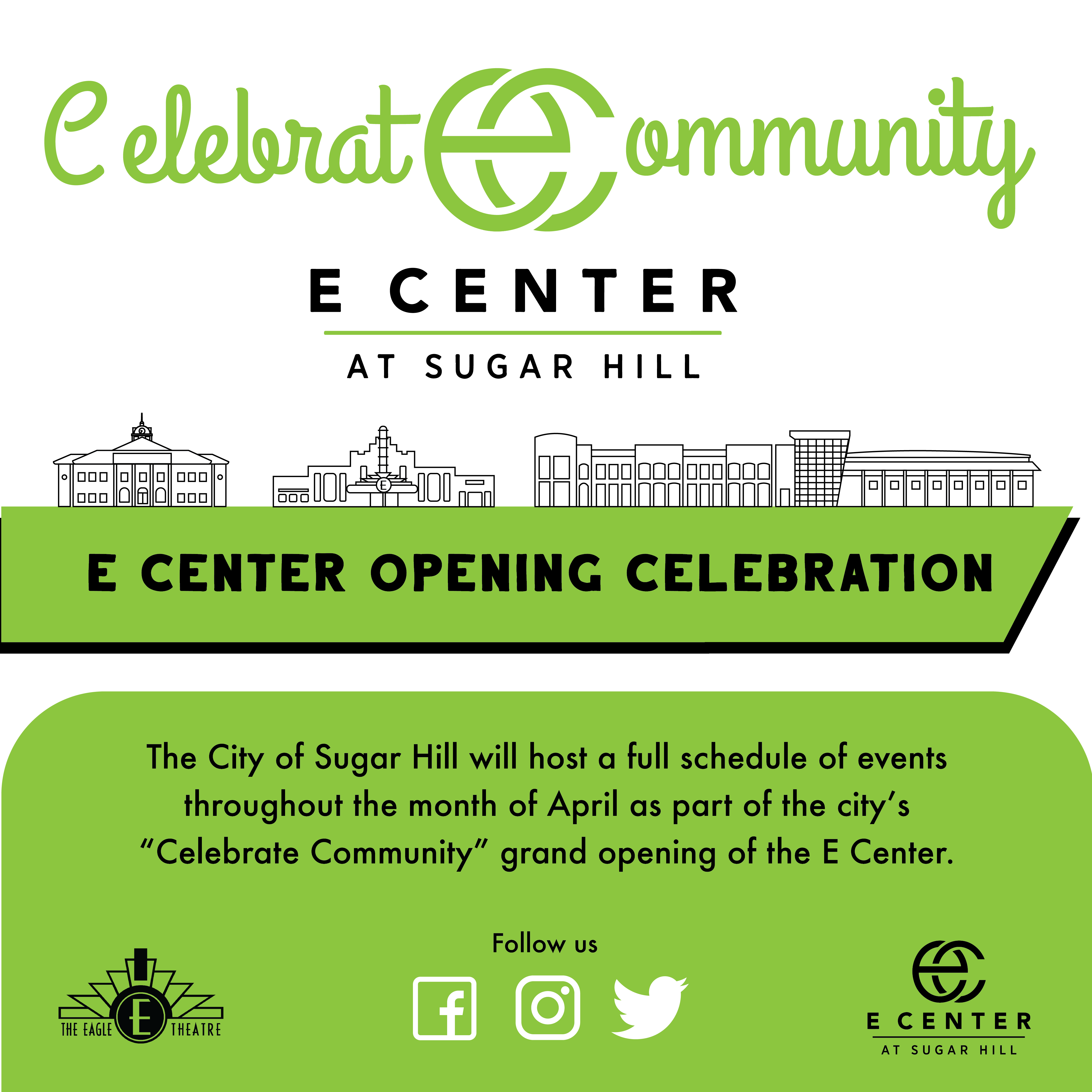 Life is sweet in Sugar Hill and with the new E Center it just got a little sweeter. That's why during the month of April we will be hosting a series of events to "Celebrate Community" and the official grand opening of the new E Center downtown. The E Center is designed to offer a variety of opportunities to build community with plenty of gathering spaces for a range of experiences. The City of Sugar Hill is excited to use these events to officially welcome everyone to the new heart of downtown Sugar Hill.
"Celebrate Community" with these events:
April 11th: Sugar Hill Business Alliance After Hours at Central City Tavern from 5–7 p.m.
April 18th: Gwinnett Chamber's Business After Hours at the E Center from 5–7 p.m.
April 22nd: Central City Tavern, a new upscale sports bar, is expected to have it's soft opening beginning at 5 p.m.
April 23rd: E Center Ribbon Cutting on the E Center Plaza at 5 p.m.
April 25th: Sugar Hill Health Fair at the E Center from 2–5 p.m.
April 26th: Broad St. Concert Band performance at the Eagle Theatre from 7–8 p.m.
The restaurant specials and other events will be announced throughout this month on Sugar Hill's social media @CityofSugarHill on Facebook and Instagram.