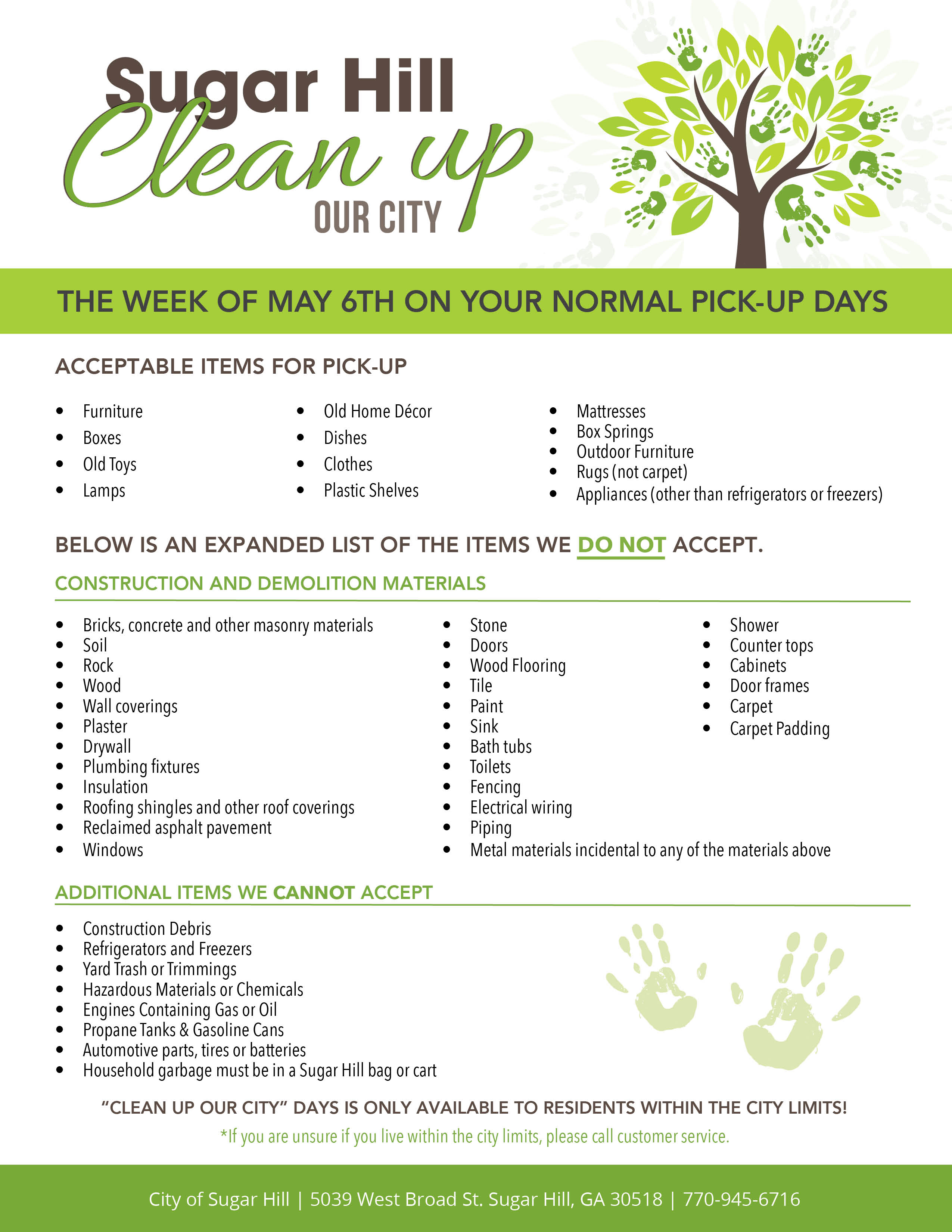 In cooperation with Advanced Disposal, the City of Sugar Hill will be offering "Clean-Up Our City" Days: The Week of May 6th on your normal pick-up days.
RESIDENTS within the CITY of SUGAR HILL ONLY
The special Sugar Hill bags will not be needed during this pickup week for items outside your Advanced Disposal container. Trash items should be placed on the curb next to your container as usual.
To learn how to dispose of items that are listed as not acceptable on this list you may go to http://www.gwinnettcb.org/resources/landfills/ to find locations and acceptable items of landfills around Gwinnett County. You may also call Gwinnett Clean & Beautiful at (770) 822-5187 for questions about landfills.