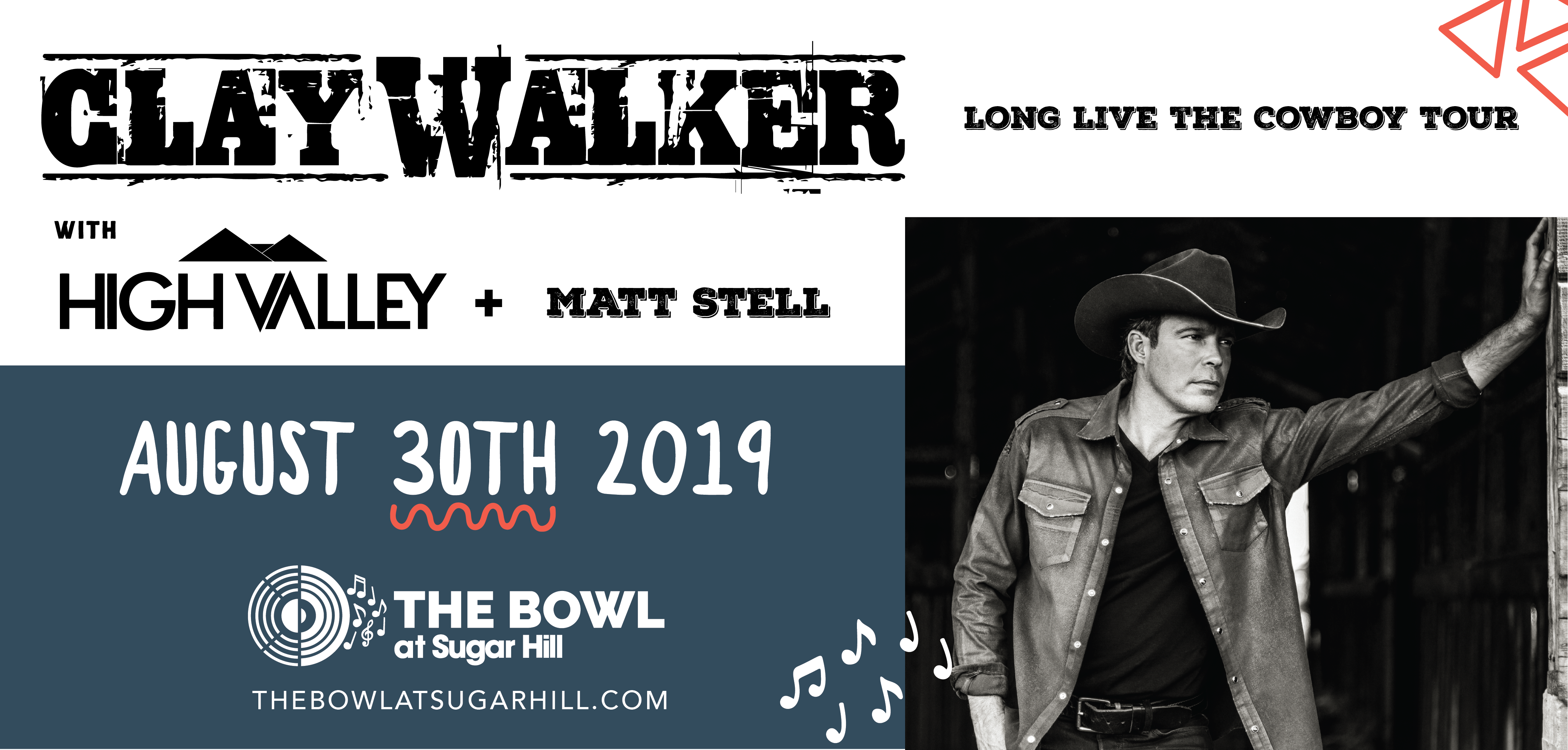 Multi-platinum selling country artist Clay Walker is coming to The Bowl on August 30th, 2019 as part of his Long Live The Cowboy Tour.
Walker has been a Nashville icon for more than two decades and has made his mark on country music with over 5 million albums sold and six #1 singles on the Billboard Hot 100 Country list.
Walker hit the top of the charts with country hits "She Won't Be Lonely Long," "Live Until I Die," "What's It to You," and "If I Could Make a Living." Yet Walker is convinced that his best music is yet to come, and that belief is showcased in his new album Long Live The Cowboy. This show is a rare opportunity to see an accomplished artist like Walker, with his innate sense of how to please an audience, in an intimate venue like The Bowl.
Walker will be joined by one of the most exciting acts in country music, up-and-coming country duo High Valley. The brothers' 2016 album Dear Life spurred their rise to fame with hit songs "Dear Life," "She's With Me," and "Make You Mine." Their new project's debut "Single Man" is a hit in the making.
Rising star Matt Stell will join Walker and High Valley performing hits such as "Prayed For You" and "Gameday Dress" from his album Everywhere But On. This is a can't-miss show for any country music fan.
Tickets on sale now at www.thebowlatsugarhill.com