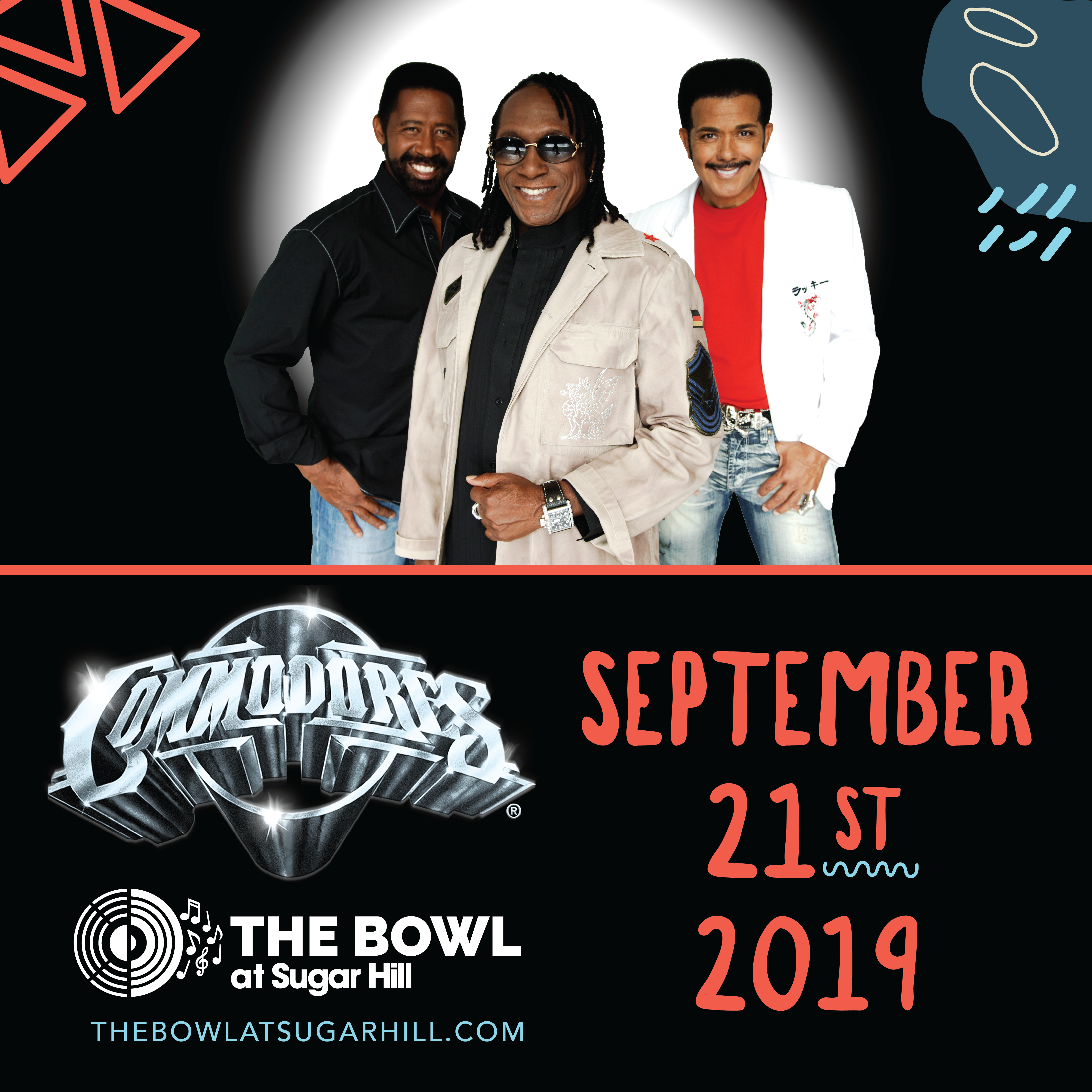 Commodores Live at The Bowl
Motown legends the Commodores are coming to The Bowl at Sugar Hill September 21st!
The Grammy Award-winning group was formed in 1968 after members met as students at the Tuskeegee Institute. The funk/soul group was discovered by Berry Gordy and went on to become one of the greatest Motown and R&B groups of all time, selling over 60 million records for the legendary record label Motown.
Formerly headed by Lionel Richie, the Commodores were Motown's biggest selling artists in the 70's and 80's with megahits hits like "Easy," "Night Shift," "Machine Gun," and "Sail On." They have influenced several generations of artists with their unique and perfected mix of smooth and funky sounds.
Just like their hit song "Brick House," the Commodores have created a foundation that just won't budge, building their own successful record label, Commodores Records and Entertainment and selling another 15 million albums worldwide. All told the group has sold over 75 million albums worldwide and produced seven #1 singles and five #1 albums along with 20 Top 10 singles and 15 Top 10 albums.
The Commodores have been named to the Vocal Group Hall of Fame and members were named "Musical Artists of the Year" in 2018 at the Casino Entertainment Awards.
Don't miss a chance to see music legends on stage under the Georgia stars in the best concert venue in North Georgia.
Pre-sale tickets go on sale Thursday, July 25th at 10 a.m. To access a pre-sale code, sign up for the Events @ Sugar Hill newsletter prior to noon on July 24th at cityofsugarhill.com/newsletter/.
General Sale tickets go on sale Thursday, July 25th at noon.
$50 for center section
$40 for side sections
$250 tables for 4 in the center
$200 tables for 4 on the sides
Tickets go on sale Thursday, July 25th at noon at www.thebowlatsugarhill.com.