The City of Sugar Hill is honored to have so many amazing volunteers. It is thanks to the support of our involved residents and community groups that we are able to honor historical sites, bring art into downtown, reach the youth of the city and so much more. Each of our community groups is made up of outstanding hard workers who raise funds, make, and implement plans and do community outreach, all on top of their day-to-day jobs and activities. Each year, Sugar Hill honors two of these community cheerleaders with the Volunteer of the Year Award and the Susan Roebuck Community Champion Award.
Meet our award recipients:
Congratulations to Sugar Hill's 2022 Volunteer of the Year award recipient, Wade Williams.
Wade is a member of the Players Guild and has volunteered his time to work every single Sugar Hill Live On Stage concert in concessions. He's also in the cast for Strangers on a Train, performing at the Eagle Theatre February 10 – 19 as Arthur Gerard.
According to his nominators, Wade worked as stage crew for Players Guild. He helped move sets, props, and has even built some of his own. Wade is the one person whom the community group and event staff can always count on to say yes and volunteer.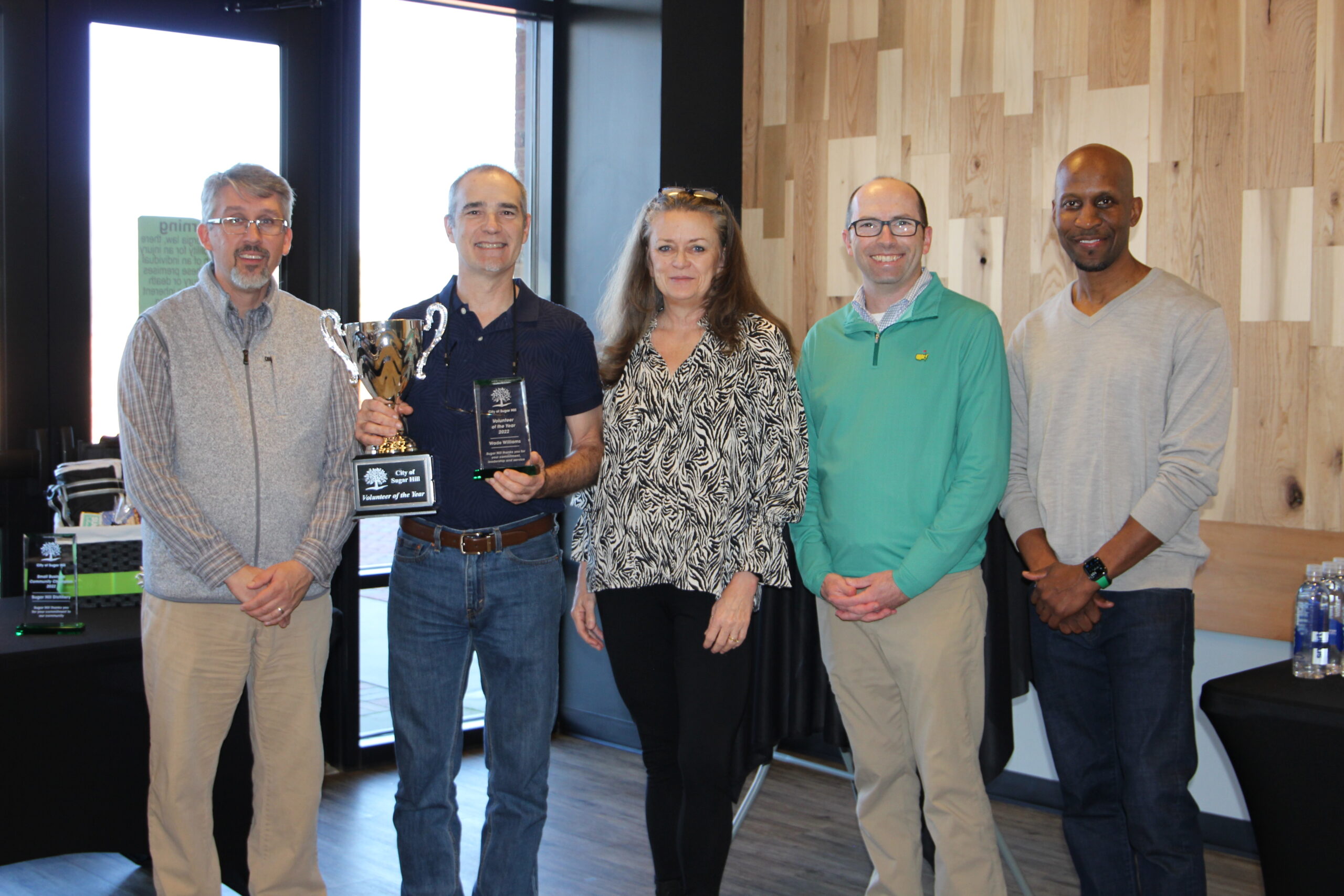 Sugar Hill's Susan Roebuck Community Champion award recipient is Angela Jenkins.
Angela was nominated by previous Volunteer of the Year award recipients. Nominators praise Angela, stating she's positive and supportive of all the participants. She always waits around after each event to ensure every runner/walker returns safely.
If you check out the Friends of the Greenway Facebook page, you'll see Angela is a key component of the group. She coordinates and orchestrates runs, keeping our 5 miles of the Greenway active.
Congratulations to Sugar Hill's First-Annual Small Business Community Champion award recipient, the Sugar Hill Distillery.
The Sugar Hill Distillery has helped highlight our unique moonshining history, but J.D. and Keri also work hard to bring together our community. J.D. is a veteran, and they do a lot to support veterans in our community.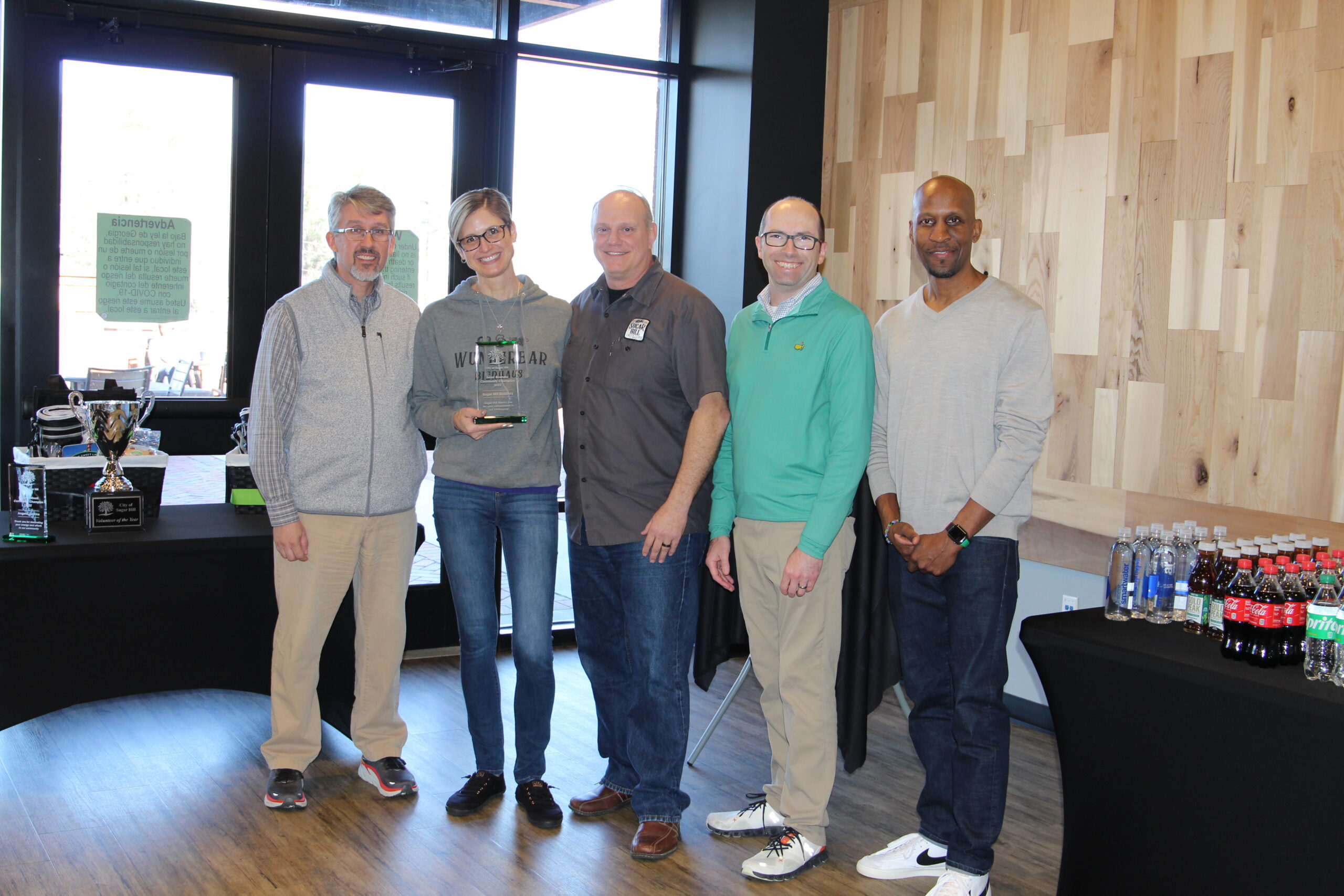 About the awards:
The Volunteer of the Year award recognizes a community member who embraces the "Go Big or Go Home" motto of Sugar Hill. This individual makes a significant contribution to the Sugar Hill community through commitment, service, creativity, cooperation, and leadership in their volunteer role.
The Susan Roebuck Community Champion Award honors a community member who gives generously of their time and talents to the community, individually or as part of a community group, and champions progress and support in our sweet city. This person is an active "cheerleader" for Sugar Hill.
The Small Business Community Champion award recognizes a small business in Sugar Hill that keeps our community at the center of what they do. We know giving time, funds, and support is no small task for small businesses, but we want to honor those that go above and beyond the norm. This award strives to highlight businesses that make a significant social impact, partners with schools and community groups, and exemplifies the spirit of community service.