The City of Sugar Hill is honored to have so many amazing volunteers. It is thanks to the support of our involved residents and community groups that we are able to honor historical sites, bring art into downtown, reach the youth of the city and so much more.  Each of our community groups is made up of outstanding hard workers who raise funds, make, and implement plans and do community outreach, all on top of their day-to-day jobs and activities.  Each year, Sugar Hill honors two of these community cheerleaders with the Volunteer of the Year Award and the Susan Roebuck Community Champion Award.
The Susan Roebuck Community Champion Award honors a community member who gives generously of their time and talents to the community, individually or as part of a community group, and champions progress and support in our sweet city. This person is an active "cheerleader" for Sugar Hill.
The Volunteer of the Year award recognizes a community member who embraces the "Go Big or Go Home" motto of Sugar Hill. This individual makes a significant contribution to the Sugar Hill community through commitment, service, creativity, cooperation, and leadership in their volunteer role.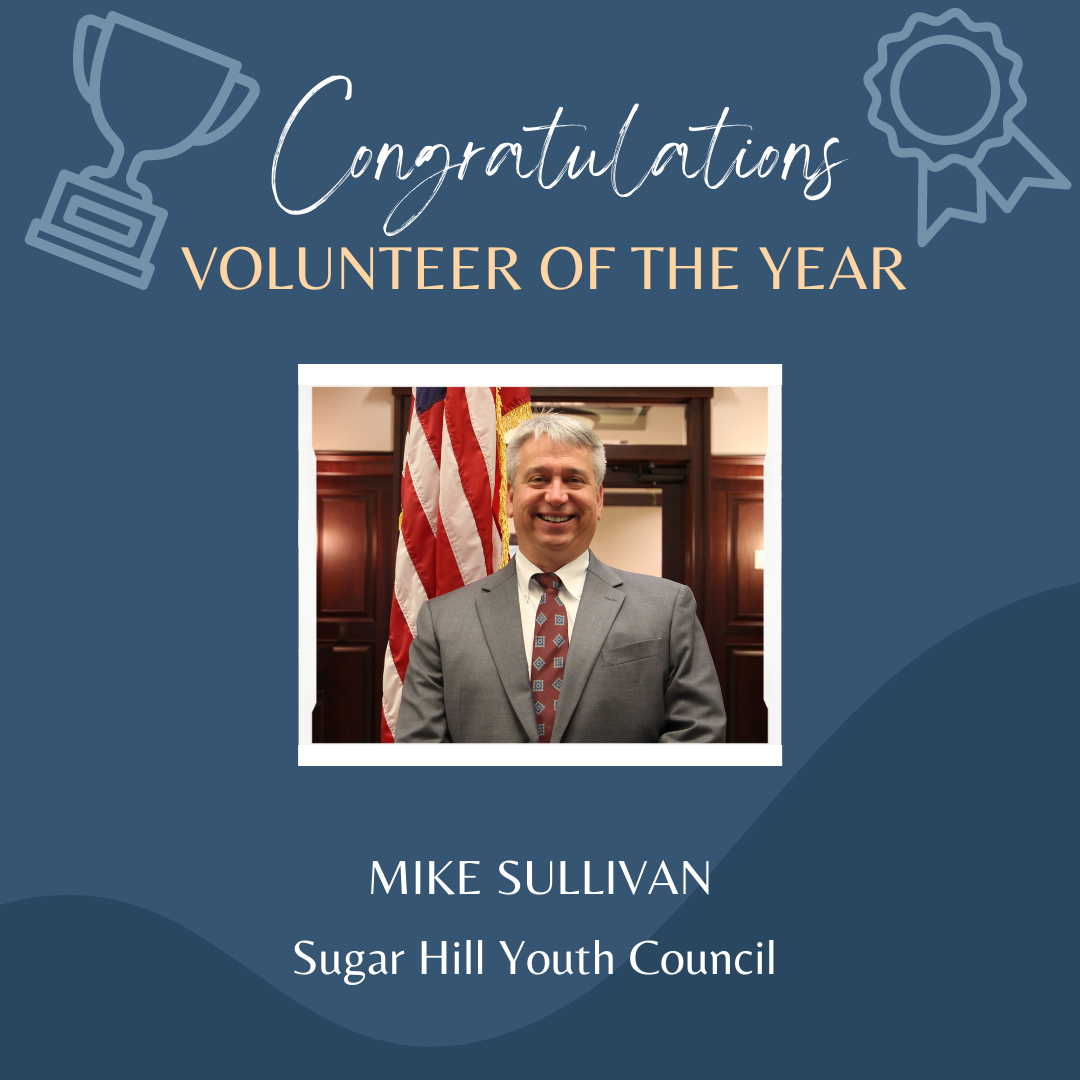 Congratulations to Sugar Hill's 2021 Volunteer of the Year award recipient, Mike Sullivan! Mike serves as the Sugar Hill Youth Council's Community Sponsor where he provides an opportunity for the youth of Sugar Hill to acquire a greater knowledge of and appreciation for the American political system through active participation in local government. Mike is responsible for the formation of the city's Youth Council, which has grown into a successful model for Youth Councils across Georgia.
Mike is heavily involved in organizations supporting youth. As a member of Kiwanis, he heads the scholarship committee for the schools that the club supports. He is also involved in Key Club at Lanier High School and Georgia's Key-Leader program.
Mike was first elected to the Sugar Hill City Council in 2006 and served the city until 2017. He and his wife, Linda, have been Sugar Hill residents for nearly 20 years. They have one daughter, Alyssa, who graduated from Georgia Tech.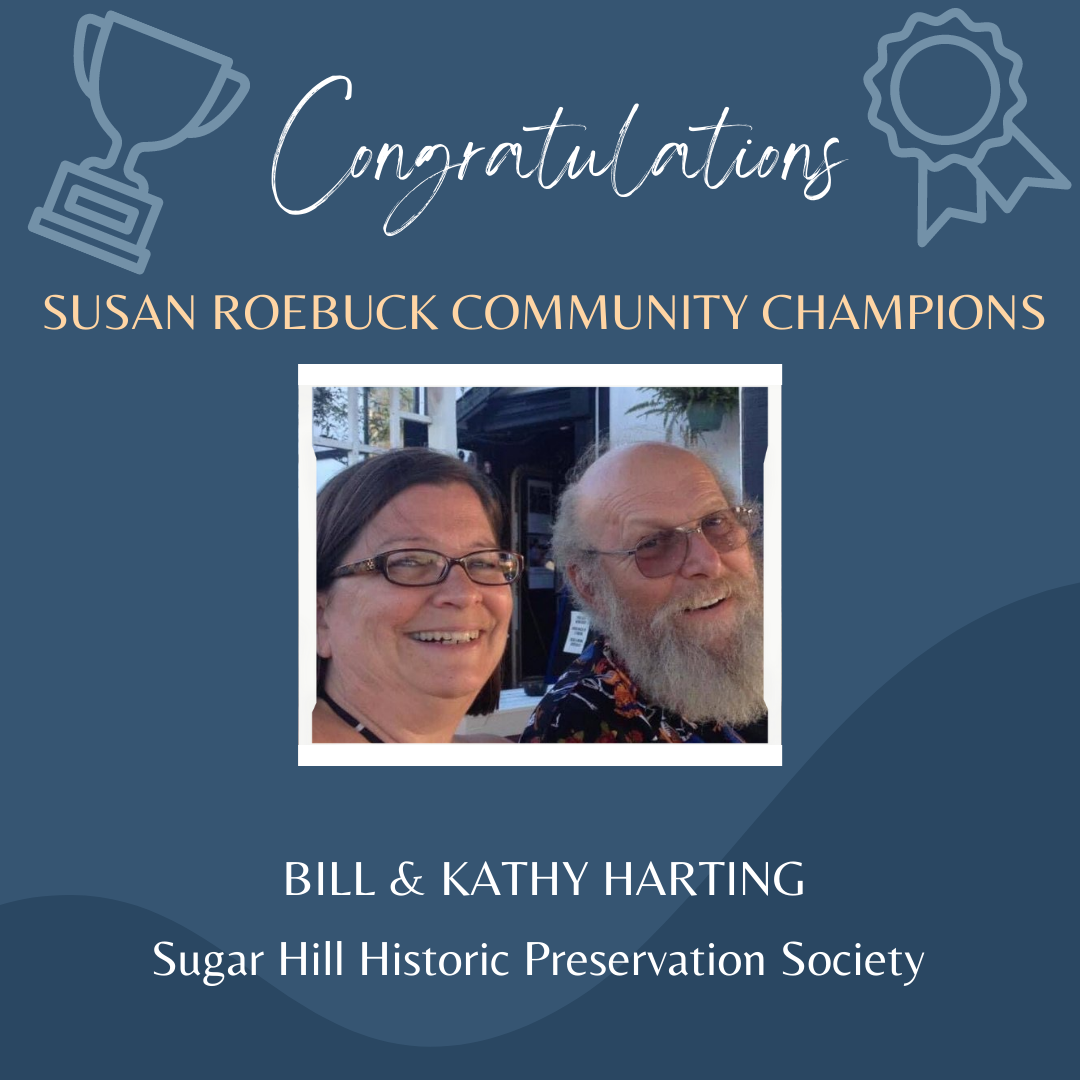 Sugar Hill's Susan Roebuck Community Champions (yes, we have two this year!) award recipients are Bill & Kathy Harting! Bill & Kathy have participated in several Sugar Hill History Museum exhibits by enacting historical and mythical characters. They also provide props and research information for the museum's special exhibits. Congratulations to them both.
The Harting's are active and committed volunteers. Bill Harting is a U.S. Marine Veteran who devotes volunteer time to support the historic cemetery activities especially involving recognition of veterans. He and Kathy mark all the veteran graves for volunteers to place U.S. flags and wreaths. Bill also manages popular "Sluice Box" activity at Sugar Rush each year.