Over the past 10 years, the City has actively engaged its citizens to determine what investments or improvements would make Sugar Hill a better place to live. The city has listened and now boasts world class parks, a new city hall and a unique town lawn and amphitheater. The recently completed streetscape has also laid the foundation for future investments downtown. The next move is building a downtown. For the past few years, the city has systematically acquired strategic properties preparing for this moment.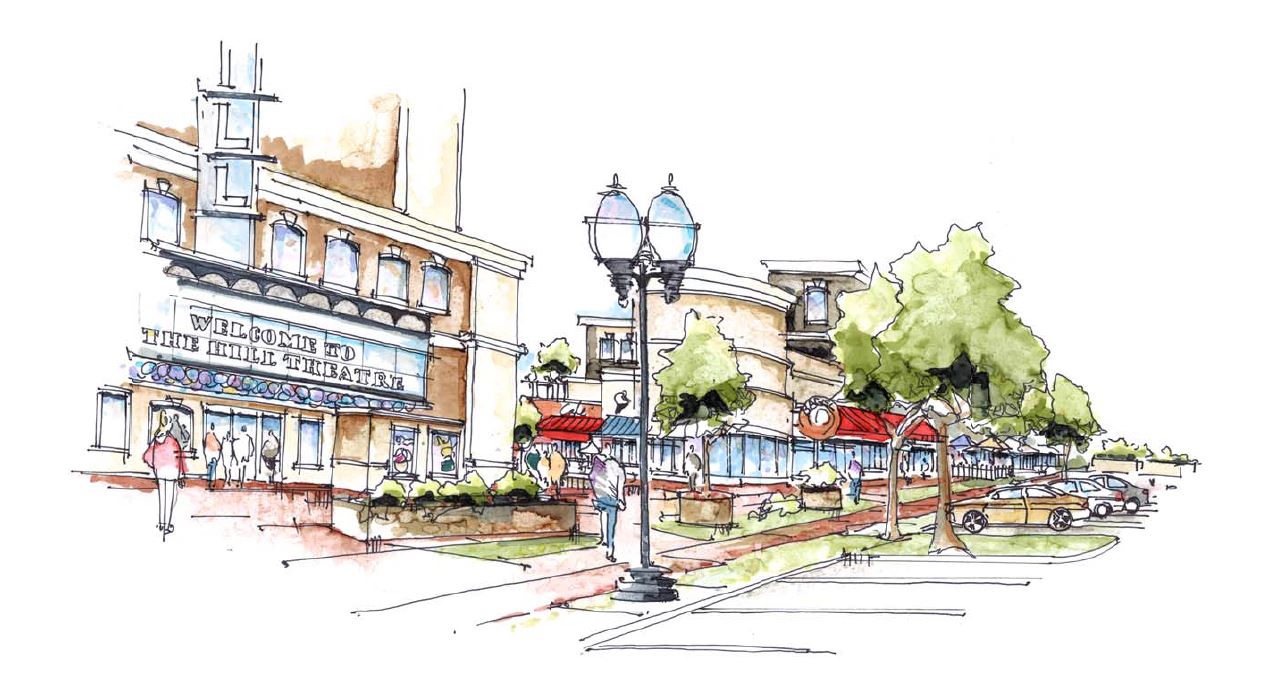 "There is an art to building a City. This strategic and methodical process is like a game of chess where there are nearly limitless outcomes to consider when making a major move. June 26th was the day that Sugar Hill made just that move," said Mayor Steve Edwards.
On this Thursday evening during the Mayor's Meet & Greet with businesses, residents, and community leaders, Epic plans were announced changing the landscape and improving quality of life of Sugar Hill residents forever.
Sugar Hill's next step is to bring a mix of both commercial and residential properties to our downtown. "To show our community how committed we are to bringing people to downtown, we are announcing what we are calling the EpiCenter @ Sugar Hill. You are the first to hear these plans and City Council just voted to agree on the terms for this land purchase," said Edwards. The development of this project will take place in a series of planned phases.
Artist's rendering and images of the EpiCenter @ Sugar Hill were unveiled and oohs, and ahhs were echoed throughout the crowded room. The EpiCenter will consist of a sports gym, lap pool, and a community theatre wrapped with commercial space for restaurants, retail and offices, all to be managed by the city's Downtown Development Authority.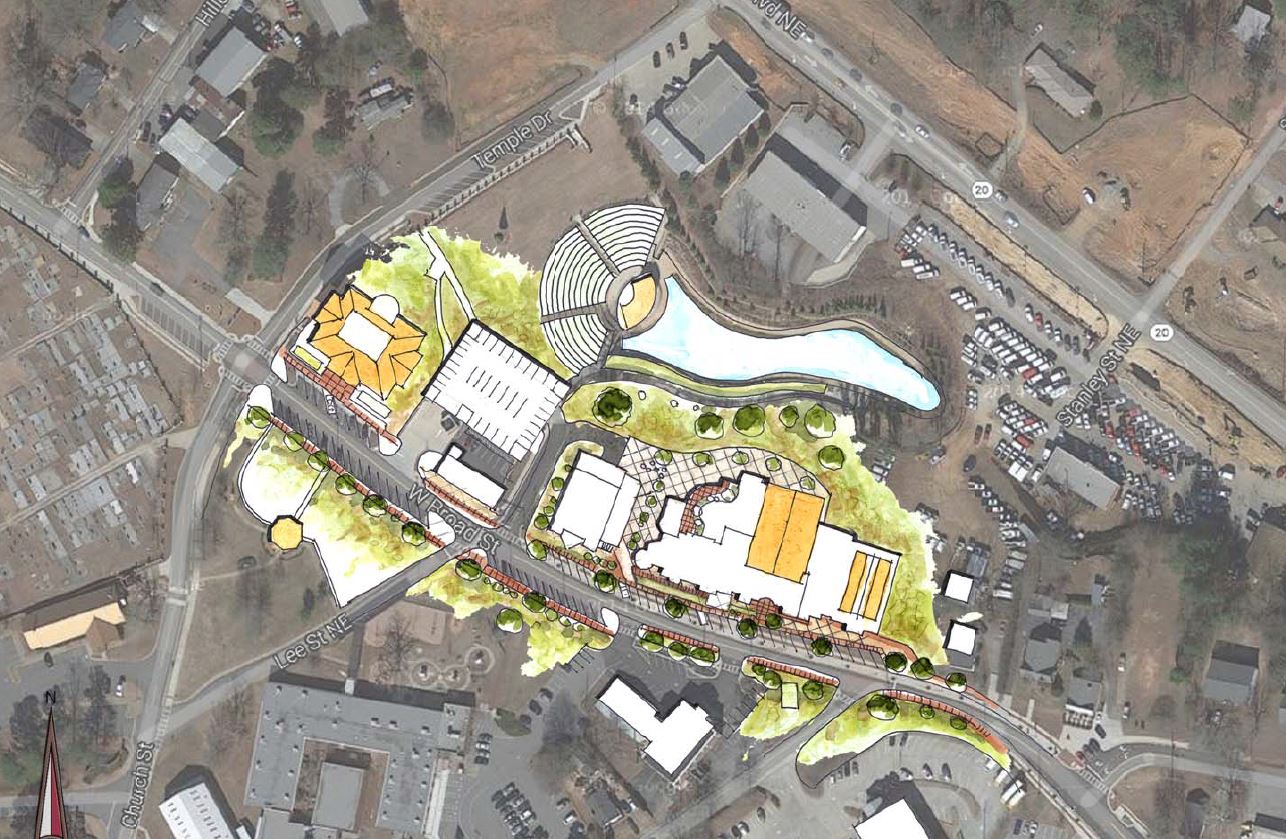 Mayor Edwards elaborated stating "the timing is right for this investment considering the impact of the widening of Highway 20. We will see the City become a commercial hub and our goal is to keep commerce, jobs and spending in Sugar Hill. There are 30,000 vehicle trips a day on Highway 20 and once the widening project is completed, DOT is projecting 50,000 trips a day. This is not to mention the traffic currently traveling on Peachtree Industrial Boulevard. Downtown Sugar Hill sits at the epicenter of this commercial hub," said Edwards.
"Life in Sugar Hill just got little sweeter, thanks to the plans for the EpiCenter," said Taylor Anderson, Chairman of the Sugar Hill Downtown Development Authority. "We are grateful for the leadership and vision of the mayor and council and look forward to being their partner in the years ahead."
For more information about the EpiCenter or the city's innovative plans for downtown, contact Scott Andrews at 770-645-6716.