5 Things to do this Fall in Sugar Hill
Here at Sugar Hill, we offer many activities to keep our residents entertained and happy in our community. That's why we are excited to tell you about some of the many events that you can do this fall. From performances in our amphitheater, to shows and plays in City Hall's council chambers, we will have a variety of activities that will keep you far from bored.
Sugar Hill Junior Golf League: The Junior Golf League is offered by the Sugar Hill Golf Club and teaches young kids the rules of golf and how to improve their technique. The course will prepare the young golfers to compete and be successful in tournaments. This league will take place at the Sugar Hill Golf Course at 6094 Suwanee Dam Road, later this fall.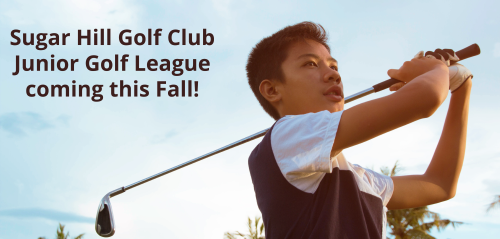 Out of this World: This is one of the many amazing shows that are put on by the Player's Guild @ Sugar Hill. Come out and see this great production featuring "War of the Worlds," an amazing radio script and "Mars is Heaven," a very riveting sci-fi story. The play will be performed at City Hall in the council chambers at 5039 West Broad Street. Tickets can be purchased at www.pgatsh.com . Can't make it opening night? That's alright because the play will be performed multiple times from October 27 – November 5.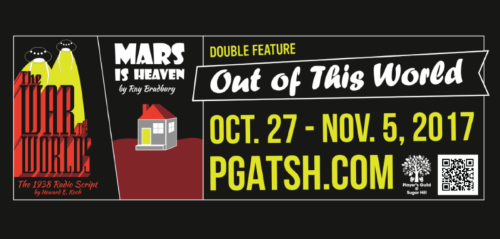 Ice Rink: The Ice Rink @ Sugar Hill is a popular attraction at Sugar Hill that gives residents a real taste of winter in a state that is often mild. Come and Skate outdoors in the Sweet City. Check it out at www.icerinkatsugarhill.com . The ice rink is located behind City Hall at 5039 West Broad Street, Sugar Hill, GA 30518 and will be open starting mid-November.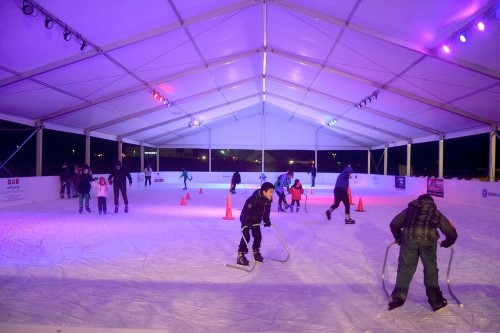 Parks: Gary Pirkle Park is always available for use by the public. Have a picnic, play on the playground, run around, the possibilities are endless. While you're at Gary Pirkle Park, visit our community garden where you can see our vegetables growing and beautifying our city. Gary Pirkle Park is located at 6195 Austin Garner Road.
Holiday Celebration: Towards the end of fall, be on the lookout for our Holiday Celebration. This is our exciting winter event that involves, carriage rides, caroling, and a pictures with Santa, among other fun activities. The Holiday Celebration will be conducted on December 2, 2017 from 5:30-8:30 P.M. in Downtown Sugar Hill (5039 West Broad Street). Come and experience a taste of winter!