The Bicentennial Torch is coming to Sugar Hill! In celebration of Gwinnett County's 200th Birthday, the LED-powered torch is making its way through each city in Gwinnett in celebration of 200 years of history and community connection. Torchbearers include members of the cross country and track teams from each of the Gwinnett County high schools along with the mayor of each respective city.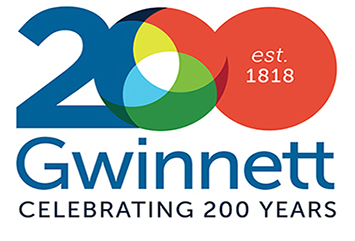 The celebration will begin in Sugar Hill on the afternoon of September 14th with the presentation of history panels being displayed in the lobby of our city hall. The panels are full of information detailing Gwinnett's humble beginning in 1818 through the present time.
On September 17th, the torch will be relayed by members of the Lanier High School cross country and track teams beginning at Buford City Hall. Sometime between 3:30 and 4:45 PM, Mayor Edwards will take possession of the torch and run it through downtown Sugar Hill to our city hall where the torch will remain on display until September 25th. At that time, the torch will be relayed by members of the North Gwinnett High School cross country and track teams from Sugar Hill City Hall to George Pierce Park. The history panels will remain on display at city hall until September 25th as well.
Please note that the precise route of the torch run as well as specific times and other details will be provided next week as we come closer to the date of the event.
Please spread the word to your friends, family, colleagues, neighbors and local business owners as we would love to have West Broad Street lined by our wonderful and engaged community as our Mayor proudly carries the torch to city hall.
Also, please be advised, there may be traffic delays along the route from Buford to Sugar Hill on the day of the run. The City of Lawrenceville Police Department will be providing officers to lead and trail the runners to ensure their safety.
We look forward to the celebration and sharing this memorable occasion with everyone.
If you wish to check out additional information on the Bicentennial Celebration please click on the link below.
https://www.gwinnettcounty.com/static/about_gwinnett/gcb2017/