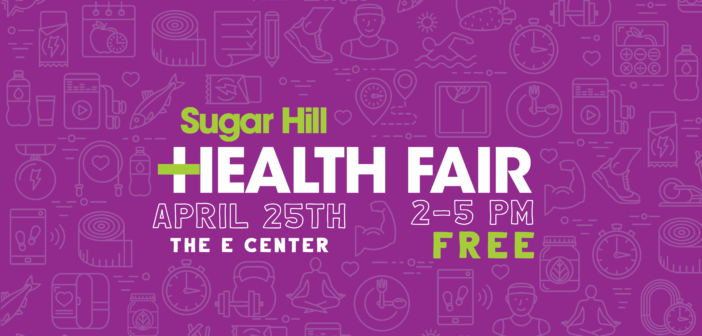 Sugar Hill Health Fair
Still sticking to that New Year's resolution? Looking for more information about health related services in your community? Curious about the E Center gym? Join the City of Sugar Hill's Wellness Committee and local community partners for a free health fair on April 25th from 2 pm to 5 pm. Located in the new E Center (5019 W. Broad Street) in the heart of downtown Sugar Hill, the fair will bring together health service providers to share information, answer questions, and provide free health screenings.
If you're a Sugar Hill resident or gas customer, the event is a great opportunity to sign up for free membership to the E Center gym ($35/year for non-residents) and check out the workout equipment, gym, and indoor walking track. This event is free to the public and open to all community members.