IFB # 20-014 – SUGAR HILL GREENWAY – PHASE 1 May 14, 2020
The City of Sugar Hill will accept sealed bids from qualified Contractors for furnishing all labor, equipment, and materials necessary to complete the SUGAR HILL GREENWAY – PHASE 1 – CONTRACT # 20-014. The work includes layout and construction of a 4.5 mile, 12' wide trail that includes prefabricated boardwalk, bridges, retaining walls, railing, drainage improvements, curb and gutter, signage, pavement, HAWK traffic signalization and other relevant enhancements. All work must be completed within Three Hundred Sixty Five (365) consecutive calendar days from the date of a written "Notice to Proceed" from OWNER.
A mandatory Pre-Bid Meeting will be held at 2:00 P.M., Tuesday, June 2, 2020 at EE Robinson Park North, Peachtree Industrial Boulevard Entrance.
Bids will be received at the City of Sugar Hill City Hall, 5039 W. Broad Street, Sugar Hill, Georgia 30518, History Museum Room (phone: 770-945-6716) until 2:00 PM, Tuesday, June 16, 2020, at which time the bids will be opened and read aloud. No bid may be modified, withdrawn, or canceled for a period of 60 days after time designated for receipt of Bids or until notified by Owner, whichever is sooner. The City reserves the right to reject any and all bids and to waive irregularities, technicalities, and informalities.
Bidding documents may be viewed at the office of the Assistant City Manager, 5039 W. Broad Street, Sugar Hill, Georgia 30518 (phone: 770-945-6716). Bid packages may be purchased and are $50 per electronic copy or $100 per hardcopy. Payment must be received prior to delivery. Questions of a technical nature should be submitted in writing to Troy Besseche, P.E., Assistant City Manager at 5039 W. Broad Street, Sugar Hill, GA 30518 or via email: tbesseche@cityofsugarhill.com with copy to paul.purcell@jacobs.com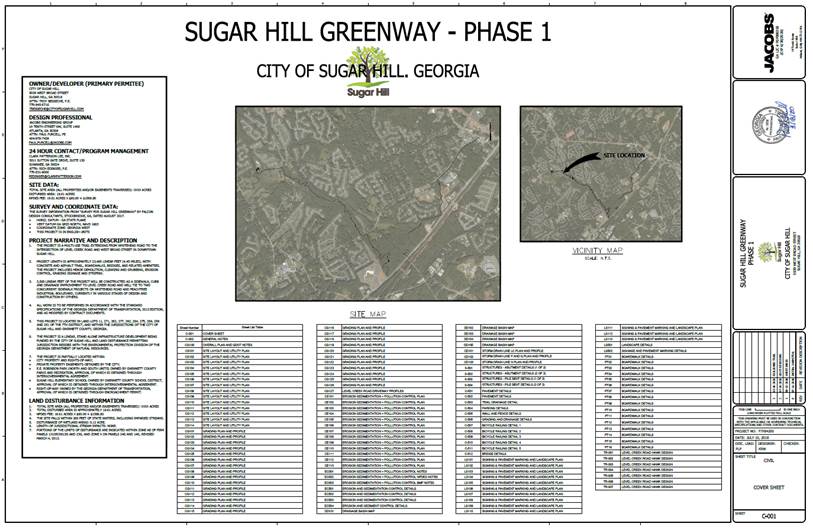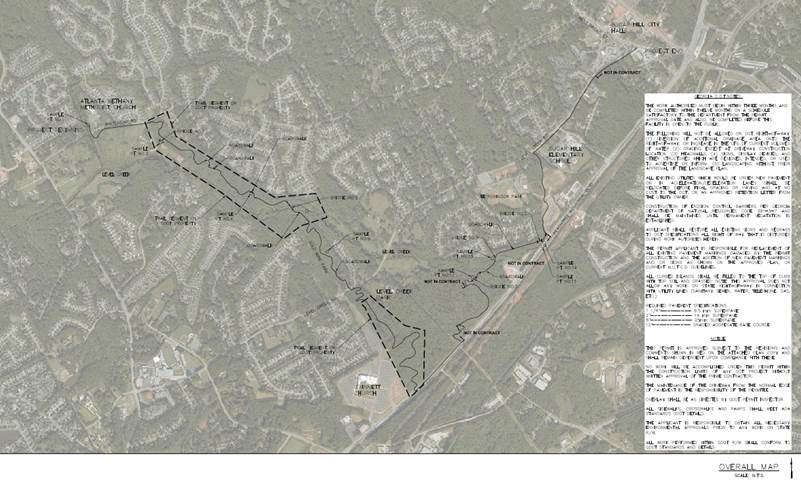 .View RFP: IFB 20-014 Sugar Hill Greenway Trail – Phase 1
***NEW Bid date/time:  Thursday, June 25 at 2PM
AWARDED:  Tri Scapes, Inc. (Alpharetta/Cumming) $4,342,854.64
BID RESULTS:  (PDF) 20-014 BID TABULATION SHEET