Join us for an evening of art + refreshments as we celebrate some of Sugar HIll's talented young artists at the opening night reception for "Live Art Showcase!" This special show features works from 13 local high school students from Lanier and North Gwinnett who were invited to paint live during the Sugar Rush Fall Festival. Come see the finished pieces unveiled!
Opening Reception: Wednesday, November 20 from 6PM-7:30PM / Show runs Nov 12 – Dec 27.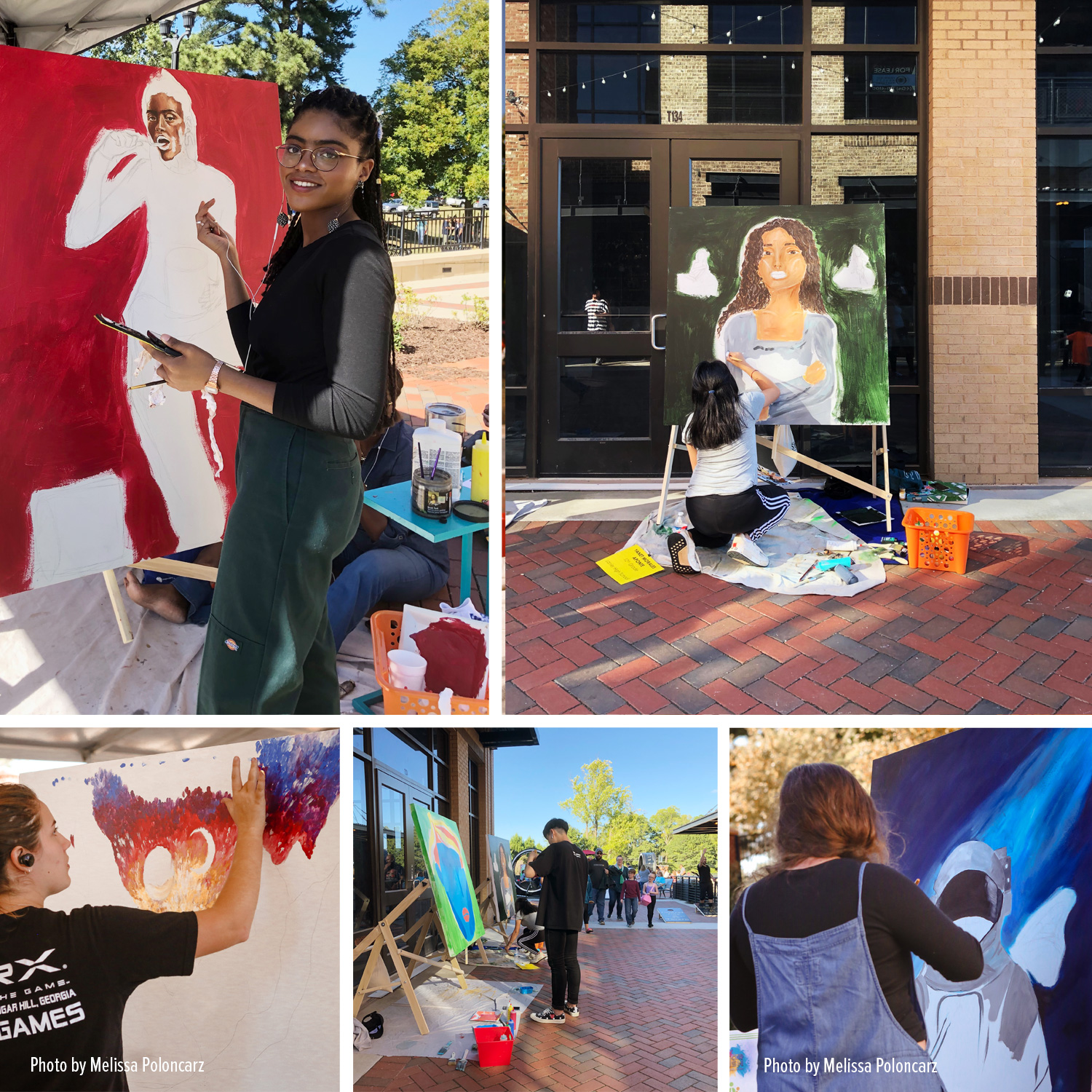 The show is presented by the Sugar Hill Arts Commission and hosted in the gallery located on the main floor of Sugar Hill City Hall, 5039 W. Broad Street, Sugar Hill and will run Nov 12-Dec 27.