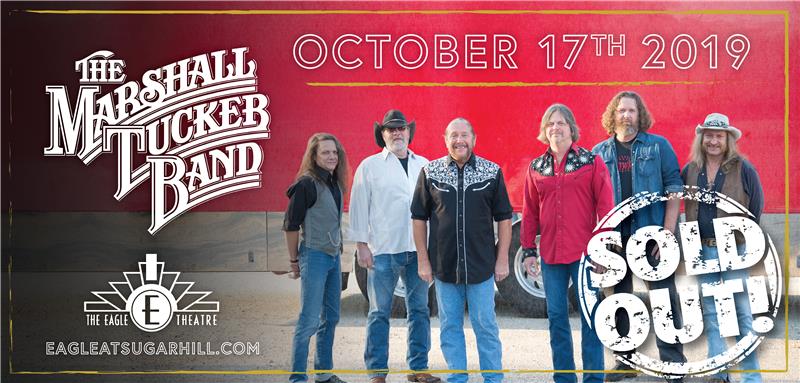 This show is sold out.
The Marshall Tucker Band is coming to Sugar Hill's award-winning Eagle Theatre on October 17th to put on a show that will rock your socks off.
The band's mighty music catalog has racked up multi-platinum album sales many times over in its wake producing classic hits like "Heard It In a Love Song," "Fire On The Mountain," and "Take The Highway." Band leader Doug Gary notes that people have gotten "married and buried" to classic MTB songs like "Desert Skies" and "Can't You See."
The Southern rock pioneers have influenced major acts like Alabama and Travis Tritt and their influence can be felt far and wide through many respected contemporary artists. Their music has been featured in several movies and TV shows and now they are coming to play the Eagle Theatre in a can't miss show!
The Marshall Tucker band will be joined by up-and-coming country and Southern rock duo Crawford & Power.