Chief Judge Margaret Gettle Washburn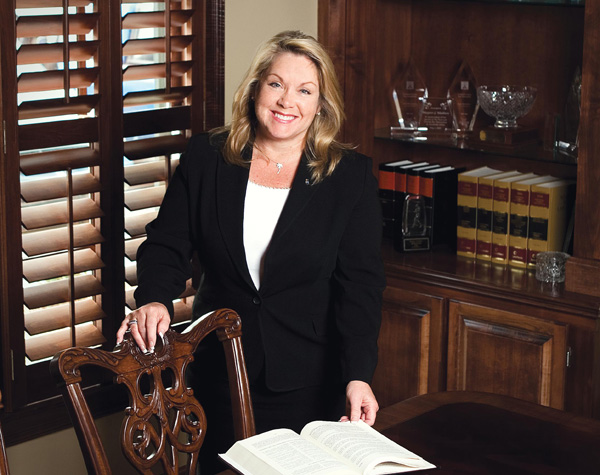 Margaret Gettle Washburn practices law in Lawrenceville, Georgia. She has been in the private practice of law since 1983, after serving as a staff attorney in the State Court of Fulton County and as an assistant solicitor in the State Court of DeKalb County. She currently serves as the Chief Judge, City of Sugar Hill and as an Associate Judge, City of Duluth. Judge Washburn elected as Dist. Rep for Dist. 9 for the Georgia Council of Municipal Court Judges. She was reappointed as the Chair for the Newsletter Committee. She also serves on the Awards and Recognition Committee for the Council. Ms. Washburn attended Oglethorpe University, B.A. cum laude, and graduated Emory University School of Law with a J.D. in 1979.
Practicing law and serving as a Municipal Court Judge has provided Ms. Washburn with the opportunity to get to know our private and public leaders within our community and to help our students in our community. Law Day in May of each year is a great way to serve the students. Ms. Washburn has served as the President of the Georgia Council for Municipal Court Judges from 1998-1999 and has served as the CMCJ News Bulletin editor for over 10 years. She has authored articles for the News Bulletin, written research and educational papers and essays for the Municipal Judges Training Council. She has taught several seminars for Institute of Continuing Judicial Education and served on the Training Council. Ms. Washburn has also authored numerous articles over the past 20 years, including: "TPOs: A Potential Way to Cure that "Alienation" of Affection by Your Citizen Spouse," which was published in The Family Law Review, A Publication of the Family Law Section of the State Bar of Georgia, Winter, 2010. She also published "For Better or Worse, Family Case Law Review," in the Gwinnett County Bar Association Newsletter, November, 2010.
Ms. Washburn was a speaker for the Atlanta Bar Association 17th Annual Middle Income Divorce Seminar on November 17, 2010 and authored "Some Call it Love; Others Call it Stalking: Fun Facts about TPOs."
Ms. Washburn served as the Contributing Editor of the Gwinnett County Bar Association Newsletter for 21 years and has received 12 State Bar of Georgia Awards for Best Newsletter on behalf of the GCBA, in addition to the Law Day Award and Meritorious Service Award. She also received recognition on behalf of the Gwinnett County Bar Association from the American Bar Association Award for Law Day. She currently serves as a Representative for District 9 for the Council for Municipal Court Judges and has served as a President for the Council in the past.
Ms. Washburn is the recipient of the Georgia District of Kiwanis Service Award; the Kiwanis Ga. Dist. Governor's Distinguished Lt. Governor Award (Div. 19) and the recipient of the 2006-2007 Outstanding Division Award for the Ga. Dist. of Kiwanis International.
In June of 2016 Judge Washburn was recognized by the Council of Municipal Court Judges and was awarded with the Frost Lifetime Achievement Award. This award recognizes a municipal court judge who has made significant contributions to the Council of Municipal Court Judges over a long period of time.
In her "spare time," she enjoys traveling with her husband, belongs to several teams, is an avid dog lover and Dawg lover, UGA. Her two sons have both graduated law school and now practice in the metro Atlanta Area.
In the past, Ms. Washburn has spoken about our courts and the judicial system to several groups of students such as the State Bar of Georgia High School Mock Trial teams during the Gwinnett Regional and then the State finals. She has served as either a coach, coordinator or as a Judge in the State Mock Trial program for 20 years. Ms. Washburn has enjoyed the opportunity to address several community service clubs, such as Kiwanis Clubs and at Career Day at a local high schools during Law Day Week in May about our courts and justice system. She always encourages students to go into the legal profession as it is one of the most challenging and rewarding of careers.