Players Guild @ Sugar Hill Presents "Funny Money"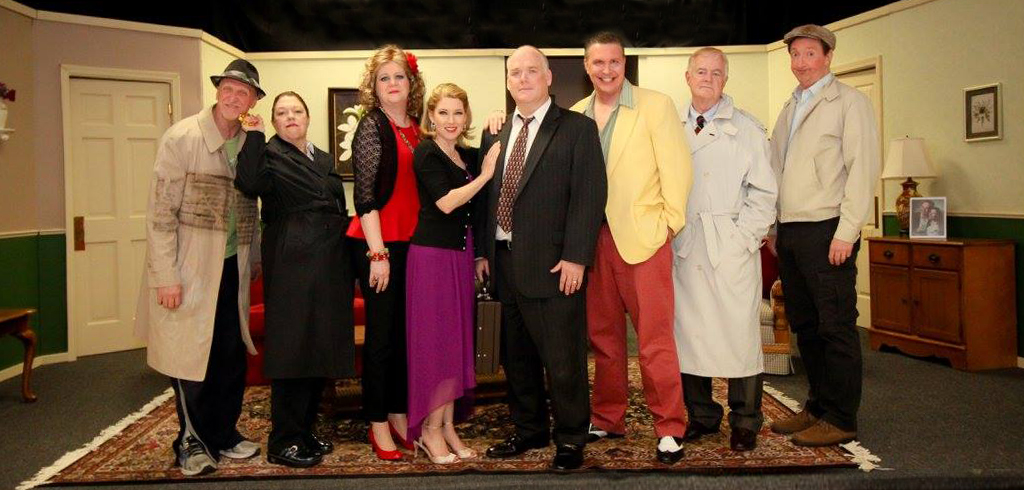 Only a few performances left to see this hilarious British Comedy...that will have you rolling in the aisles! The next performance is scheduled this Friday, May 13th at 8:00pm in the Buice School Auditorium.
Visit the Players Guild website for more information at: www.playersguildsugarhill.net
Synopsis:
Henry A. Perkins, a mild mannered C.P.A, accidentally picks up the wrong briefcase one full of money. Henry assumes it is illicit cash and he decides to keep it. Knowing that the former owner must have his briefcase, he rushes home to book one way fares to Barcelona. He tells his confused wife to leave everything behind; if she doesn't like Barcelona, they can go to Bali. In fact, they can buy Bali! The doorbell rings as they wait for their taxi. The police detective at the door thinks Henry was soliciting in the men's room of the local pub actually, he was sitting in the loo counting the cash. The bell rings again. Another detective arrives thinking Henry is dead; a man with bullet holes in his head and Henry's briefcase were found in the Thames. Henry's inept attempts to extricate himself from this impossible situation lead to increasingly hysterical situations.
Performance Dates:
Friday, May 13th, 2016 - 8:00pm
Saturday, May 14th, 2016 - 8:00pm
Sunday, May 15th, 2016 - 4:00pm
Location:
Buice Auditorium
1160 Level Creek Road, Sugar Hill, GA 30518
Ticket Pricing:
Order Online Pricing
Adults - $12.00
Child (under 12) $8.00
Sr. Adult - $8.00
Current Military - $8.00
Order at the door Pricing
Adults - $15.00
Child (under 12) $10.00
Sr. Adult - $10.00
Current Military - $10.00
Get Your Tickets: