Mayor Steve Edwards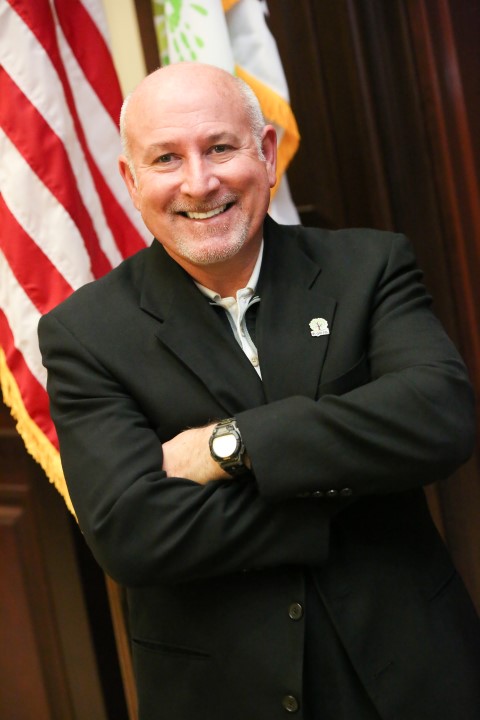 Mayor, Steve Edwards
Mayor Steve Edwards was first elected to the Sugar Hill City Council in 2003 and served for over ten years before being elected Mayor in November 2014. Steve and his family have been Sugar Hill residents for over twenty years.
He was born in Winter Park, Florida and attended Valdosta State University where he earned a bachelor's degree in Criminal Justice as well as Master of Public Administration. He and his wife, Denise, have been married for thirty-two years and have two adult children, Abbi and Ryan. His wife, Denise, is a CPA. His daughter Abbi, a Buford Middle School teacher, is married to Cody Jones, a fireman for the Gwinnett County Fire Department.
Mayor Edwards has served on the Gwinnett Municipal Association Board in various roles since 2009. He served as President of the Association in 2013 and 2017 and is currently serving as the GMA Chairman of Natural Resources. Mayor Edwards served on the Georgia Municipal Association Board in various roles as well, notably serving as District 3 President, Policy Committee Chairman for the Environment and Natural Resources Policy Committee, member of the Legislative Policy Committee and member of the Governor's COVID 19 Advisory Committee. He has also served as a board member on the Gwinnett County Transit Authority and the Gwinnett County Parks and Recreation Board. Mayor Edwards has also been committed to public education for many years and is an active member in both the Lanier and North Gwinnett school clusters.
Under Steve's leadership, the city has transformed from a sleepy town into a destination city. He fully embraces the exciting growth and development and is extremely proud of the dynamic live, work, play community that Sugar Hill is known for; while maintaining its long-held commitment to family and community.
He proudly embraces the Sugar Hill motto of "Go Big or Go Home."