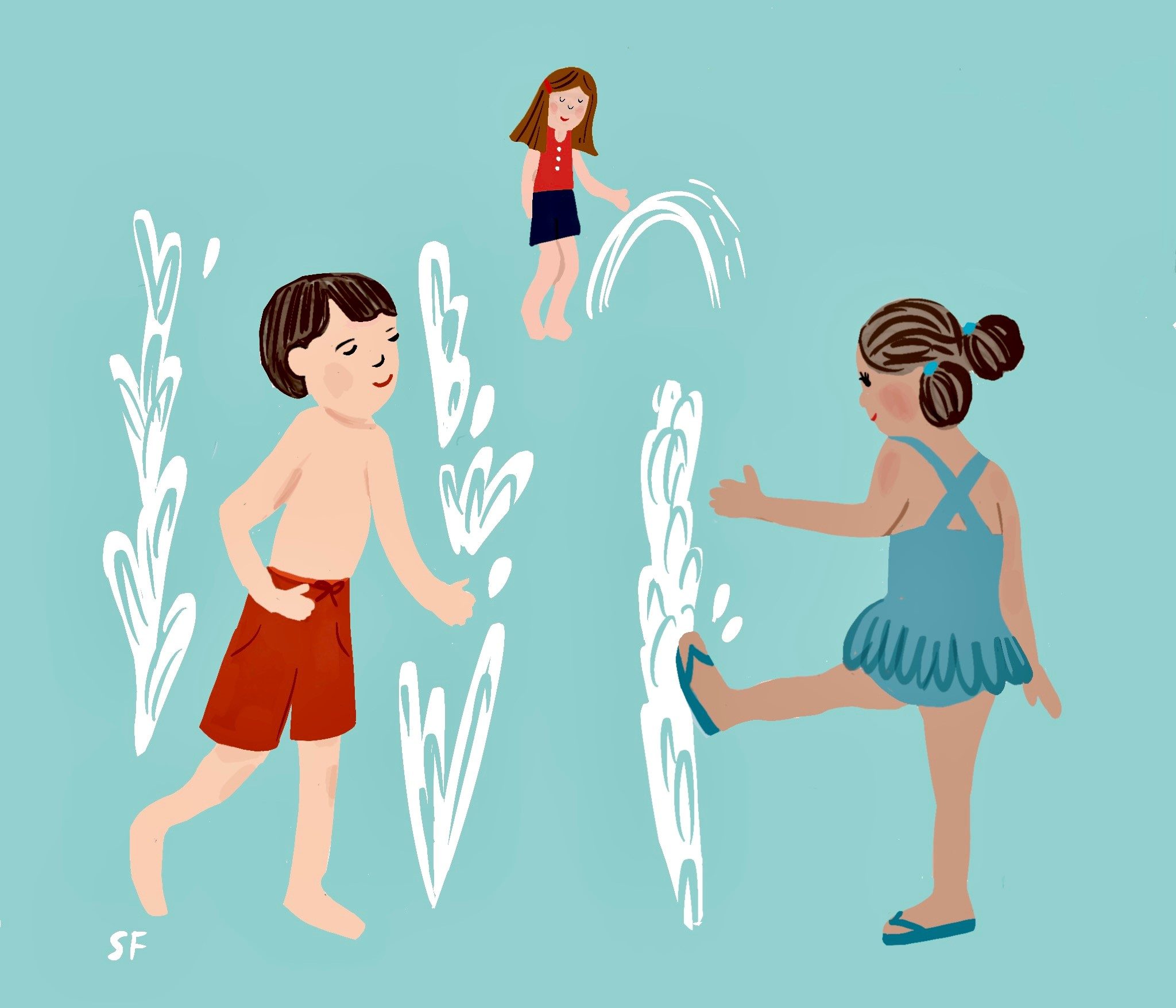 In case you haven't heard, it's the coolest family event of the summer. Splash Night in Sugar Hill.
Not only is it free, but it has something for everyone starting with Sugar Hill's super fun splash pad. One of Gwinnett's newest water fountain playgrounds, The Splash Park is tucked behind City Hall and borders a large outdoor space just above The Bowl with tables, umbrellas, and plenty of turf to spread out a picnic blanket.
Kids can't get enough of playing in the dancing spouts of H20 spraying up in the air as their parents picnic, socialize with friends, hit the food trucks, and listen to live music.
This Friday's entertainment will be classic rock & roll from the 50's to the 80's by the Fourth Quarter Band. There's a favorite tune for everyone as the group plays hits by the Beatles, Bob Seger, the Rolling Stones and Eagles just to name a few. Members Ray Kiertekles on percussion, David Nash on keyboards and vocals, Mark Jacobsen on lead guitar and vocals, and Ed Goss on bass, guitar, harmonica, and vocals are not only bandmates, but friends who've been playing together for over four years.
Families can also have their caricature done by AJ with Toonheadz and the All Stars will perform and teach a dance number with pom poms for the kids.
While bringing residents, local food trucks, artists, and musicians into one sweet space for a night of fun, the City of Sugar Hill is also proud to partner with various nonprofits to help give back to the community.
Don't miss Splash Night at Splash Park in Sugar Hill on Friday, August 27 and Friday, September 24. The park is open to the public and is wheelchair accessible. It's a great way to end the summer by running through the sprinklers around a bunch of other fun stuff to do!