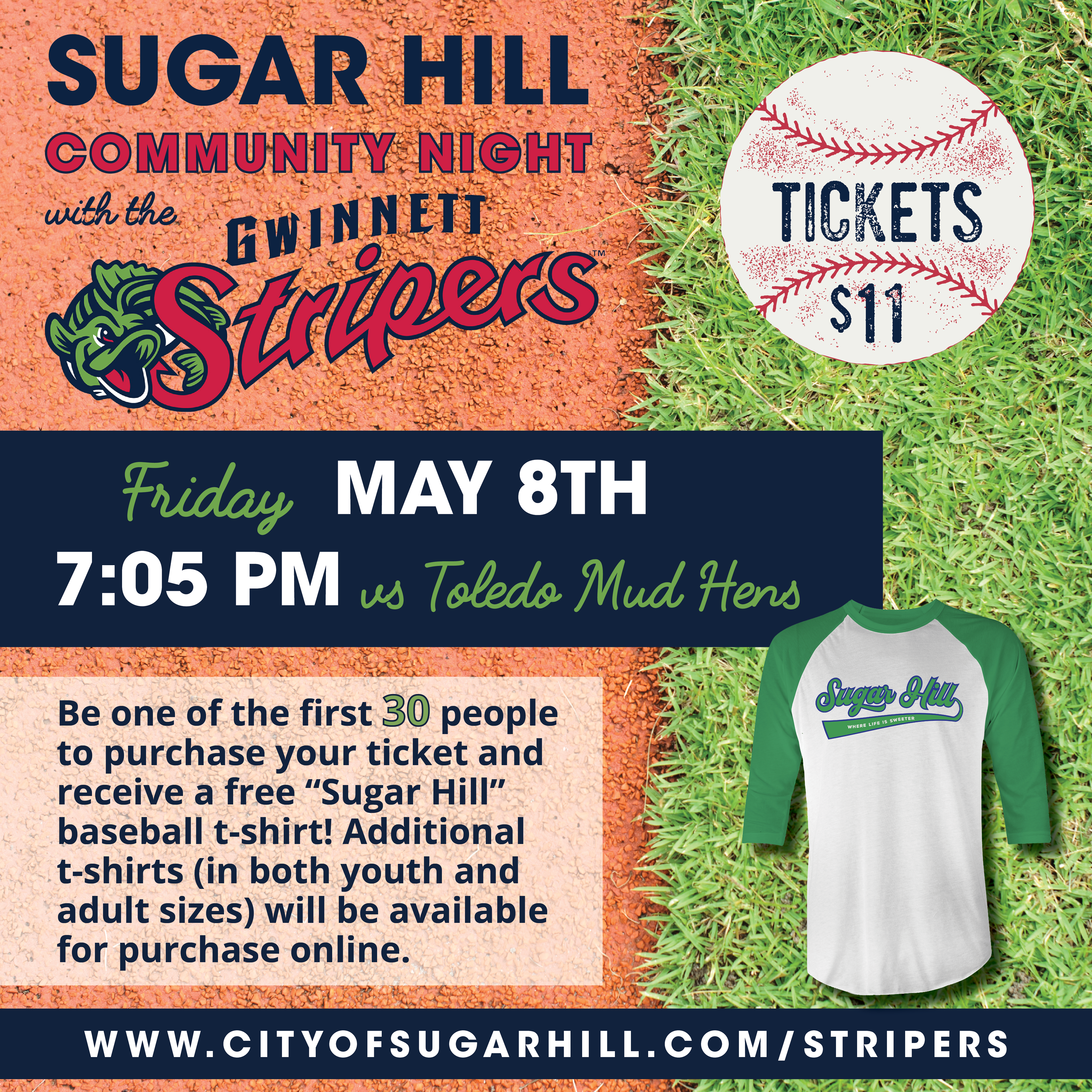 Sugar Hill Community Night with the Stripers
Join us for Sugar Hill night at the Gwinnett Stripers on May 8th!
Join us on May 8th for Sugar Hill Community Night with the Gwinnett Stripers! Friends, neighbors, and families are invited to be part of this fun opportunity to celebrate the beginning of baseball season and enjoy quality time at the ballpark. One of the best MLB farm systems, the Stripers play the Norfolk Tides at 7:05 pm for what is sure to be an exciting match up to begin the season. Stay for "Friday Fireworks" at Coolray Field after the game.
Purchase tickets for just $11 to sit in the Sugar Hill section of the stadium on April 5th. Make sure to get your tickets early since only the first 30 people will get a surprise Sugar Hill giveaway!
Purchase Tickets