Imagine. It's 2020 and you're in week ten of the pandemic. You've been working from home for months and trying to get away from the computer screen by seeking out hobbies. You bake banana bread, binge watch 'Tiger King' and go on constant walks around the neighborhood just to gain back a daily routine into a life that was disrupted.
You decide to Google, "Things to do in Sugar Hill." The Bowl concerts are canceled, you've visited all the parks, then you remember Sugar Hill has a golf club! And now your newfound pastime falls to golfing.
Deemed the "official sport of social distance," golf is the perfect hobby to pursue here in Sugar Hill.
Located on Suwanee Dam Road, the Sugar Hill Golf Club has existed in Sugar Hill since Spring of 1992 and over the years has become one of the most beautiful and artfully laid out courses in the foothills of the North Georgia Mountains.
If you haven't visited the course in some time, things may look a bit different. The clubhouse has received some upgrades to its foyer, restrooms, and this year golfers can look forward to improvements to the driving range. This will include new hitting mats and extending the netting on the course.
The Sugar Hill Golf Club offers:
Full-Service Pro Shop
Driving Range and Practice Green
Professional Golf Instruction
Full-Service Bar & Grill
Banquet and Conference Facility
Dwarf Bermuda Grass Greens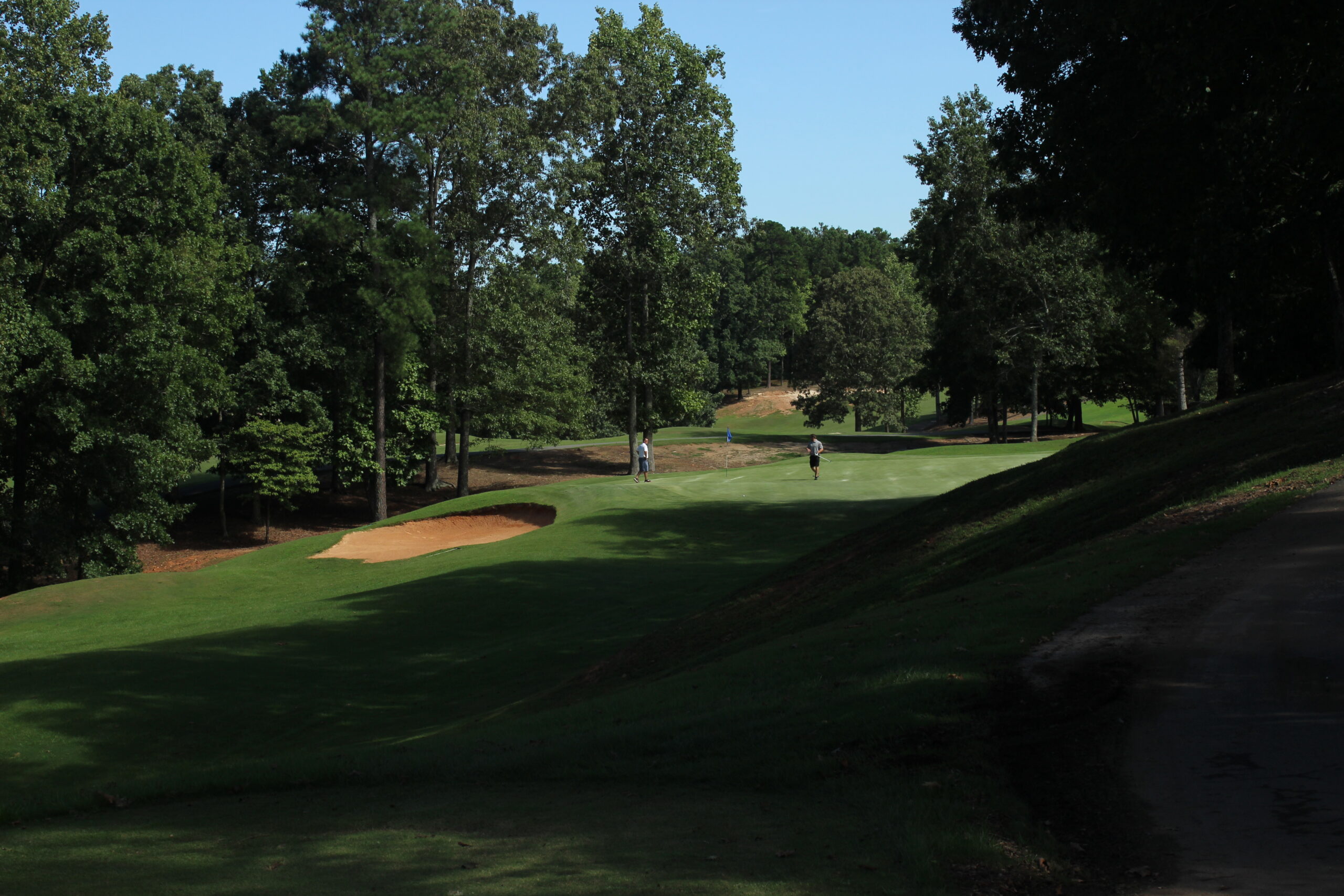 New to the Sugar Hill Golf Club is the Sugar Hill Golf Association and is open for all to join. The club is made up of golfers of all skills, abilities and was sprouted from the increased number of golfers. The average number of rounds was roughly 20,000 per year, since the start of the pandemic the average of number of rounds is 33,000 and rising.
The cost is $125 a year which includes:
GHIN Handicap
Discounted golf rounds and meals after each event
SHGA members play in tournaments once a month in various formats. The first tournament of the year for members is this month and will be the largest turn out the club has had in years. For more information on Tee Times, SHGA membership, times and prices visit www.sugarhillgolfclub.com, call, 770-271-0519 or email Lisa Pollock at LPollock@cityofsugarhill.com.