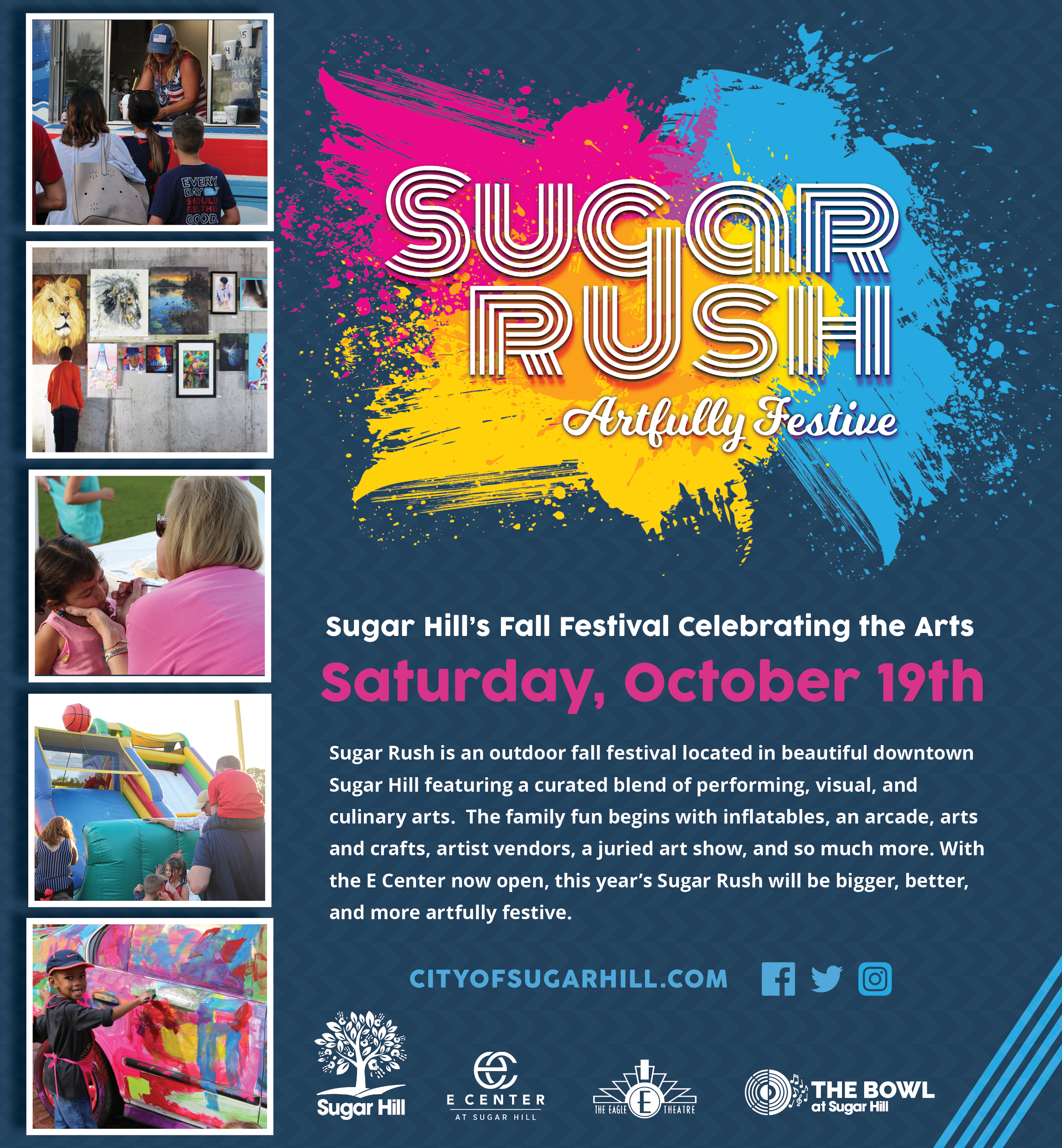 Celebrate the fall season with artfully festive flavor at Sugar Hill's annual Sugar Rush festival!  Set for October 19th from 10 am until 6 pm, the event features festival classics like face painting and inflatables and new activities including a car show, caricature artist, and movies in The Eagle Theatre.
Stop by the juried art show, mine for gems with the Sugar Hill Historic Preservation Society, and enjoy performances on stage at The Bowl amphitheater.
With a new logo, new entertainment, and new downtown businesses in Sugar Hill, Sugar Rush 2019 invites everyone to enjoy an artfully festive fall!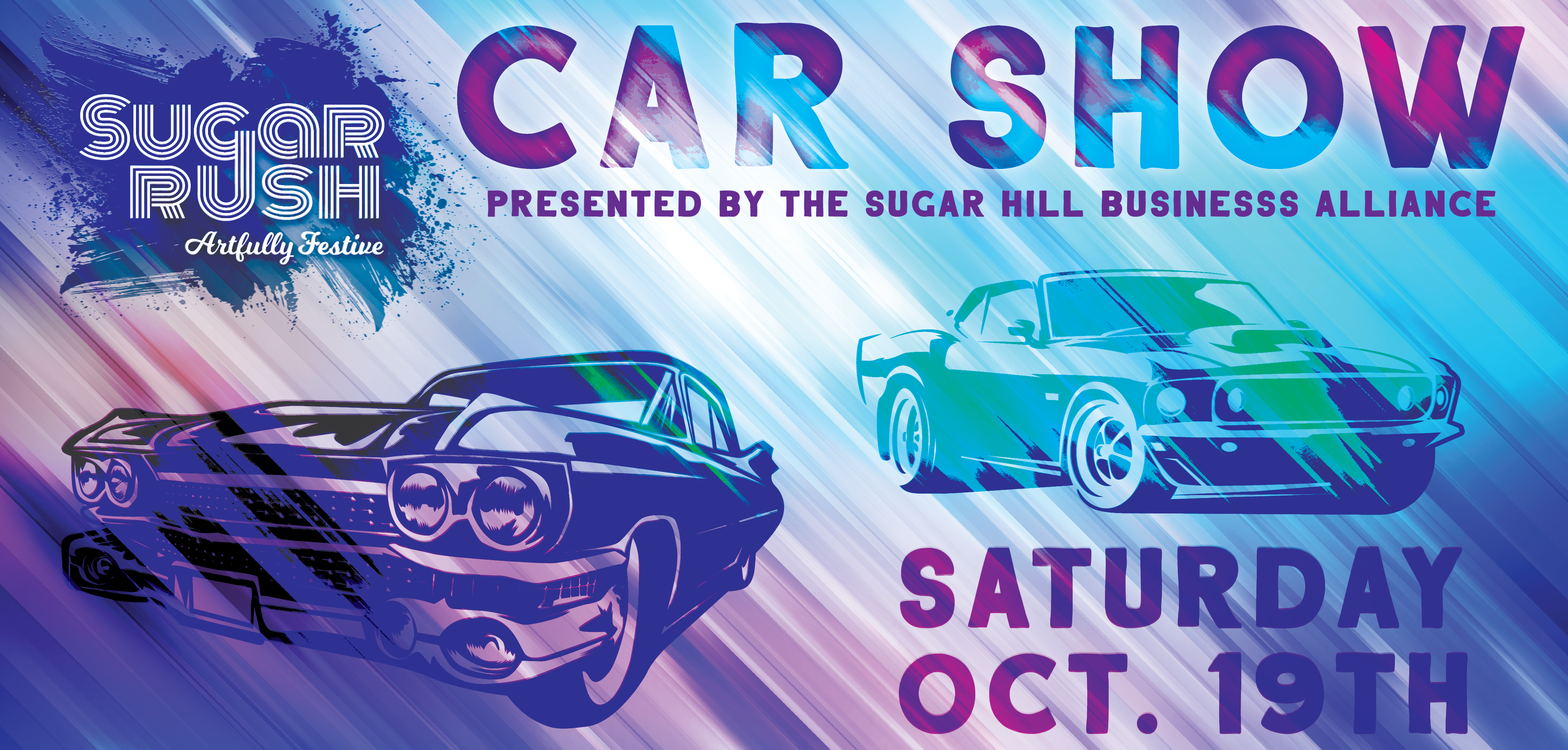 Sugar Rush just got a little sweeter! Bring your classic, VW, muscle, or custom car to the Sugar Hill Business Alliance Car Show at the 2019 Sugar Rush festival!
There is no participation fee, but registration is required. To register, contact Avery Simmons at 770-945-6716 ext. 1107 or asimmons@cityofsugarhill.com
Event Schedule:
Sugar Rush Fall Festival: 10 am-6 pm, October 19th
Participant Parking Deadline: 9 am, Temple Dr. in downtown Sugar Hill
Participant On-Site Registration and Check-In Deadline: 9:30 am
Awards: 2 pm
Car Exit Deadline #1: 3:30 pm
Car Exit Deadline #2: 7 pm