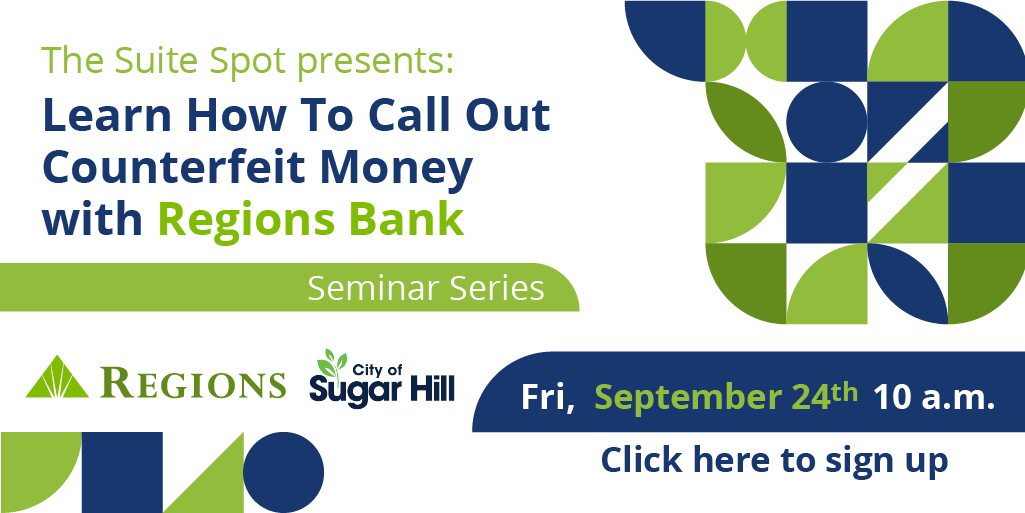 Mark your calendar for Friday, September 24, at 10 a.m. EST. for the next seminar in the Suite Spot Co-Work & Business Incubator and Regions Bank Business Development Series:
Learn How to Call Out Counterfeit Money.
We'll be discussing how to protect your hard-earned money and avoid fraud. We hope you're able to join us!
To register for the event, click here.
UPCOMING SEMINARS:
October 13: How To Maximize Your Personal Wealth
December 8: How To Protect Yourself from Identity Theft