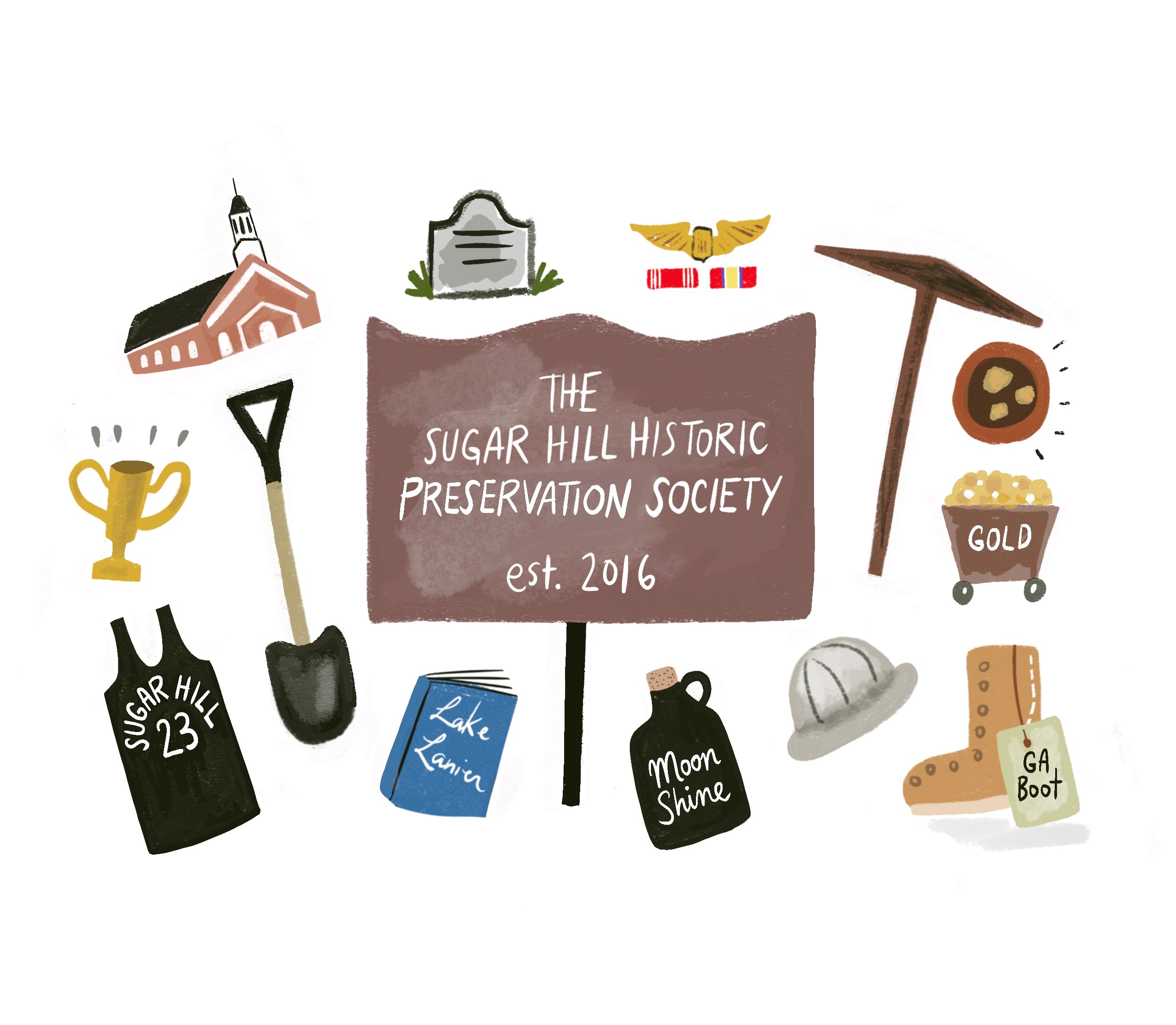 From its farming, leather tanneries and gold mining industries to its military veterans, first schools and churches, Sugar Hill is steeped in history. The city was established in 1939. Then, 77 years later the Sugar Hill Historic Preservation Society (SHHPS) was formed in 2016.
Today the SHHPS exists to discover, promote, and preserve Sugar Hill's rich past. Since its formation, the Society has worked with the city and its residents to discover gold mines, preserve historic gravesites, record the history of the area, and make all of it accessible to the public.
Most recently, the SHHPS opened the Sugar Hill History Museum at 5010 West Broad Street in downtown Sugar Hill. The museum along with its exhibits and all SHHPS events are free and open to the public. Their third exhibit, 'Lake Lanier' runs July 16 through August 27. The installation explores the planning, construction, impact, and myths of Lake Lanier.
"We found there was a strong interest in Lake Lanier due to its proximity to Sugar Hill," said SHHPS President, Kathryn Baskin. A descendant of six pioneer families in Gwinnett County and a resident of Sugar Hill for 38 years, she joined the society as a board member in 2018.
According to Baskin, the opening of the History Museum is the society's biggest accomplishment this year. Putting together exhibits – especially those with the size and scope of 'Lake Lanier'- is an ambitious undertaking, but worth it. 15 people have worked on the installation contributing hundreds of volunteer hours into researching, lining up speakers and curating the installation.
The exhibit opens July 16 with a book signing by Robert Coughlin, author of "Lake Sidney Lanier, A Storybook Site." Other pop-up events including the tale of Fish Head with Lisa Russell, author of "Underwater Ghost Towns"; the legend of Pete and Native American mounds; Oscarville and graves under the lake and the legend of the "Lady of the Lake" will occur every Friday at 6 p.m. through August. Visitors can get more in-depth information on the lake's myths and legends by scanning a QR code with their smartphone while at the museum.
For more information about the 'Lake Lanier' exhibit and Sugar Hill History Museum hours, visit the City of Sugar Hill website. The Sugar Hill Historic Preservation Society invites you to join their meetings held on the third Wednesday of each month at 7 pm. Learn more about the SHHPS here.