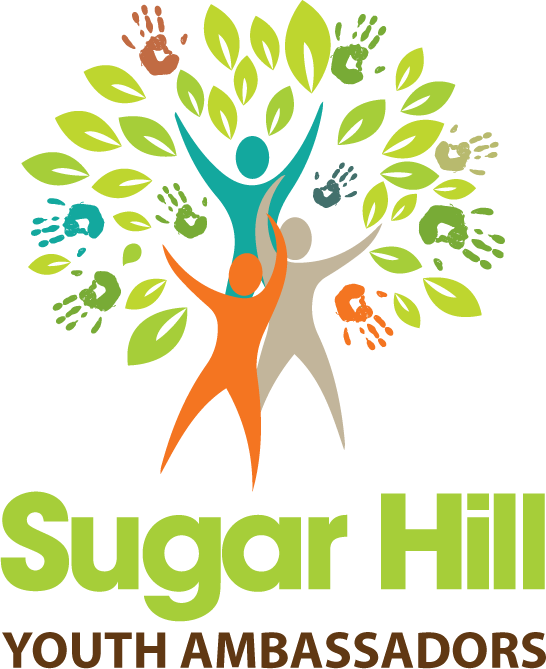 The mission of the Sugar Hill Youth Ambassadors is to inspire the youth in our area to become engaged and active in the city through community service. The Ambassadors will have opportunities to explore the new developing aspects of Sugar Hill through volunteering at various festivals and events each month. Additionally, they will assist the Sugar Hill Youth Council in putting together and promoting initiatives for the youth.
City initiatives the Sugar Hill Youth Ambassadors may participate in and help coordinate include hosting a kids booth at the annual Tree Lighting Event as well as taking part in Downtown Cleanups, Sugar Rush and other festivals, food packs, and many more opportunities.
Ambassadors are expected to attend or participate in two events or opportunities each month and are encouraged to engage in other city events as well.
Get to know Sugar Hill and its youth through hands-on volunteer opportunities and lively events!
Students meet monthly and are always encouraged to engage at Youth Council meeting and other city events.
These are the tentative meeting dates and events for first semester (subject to change). Most meetings will be on Thursday evenings, however city events will vary. Ambassadors are expected to participate at least twice a month.
October 2nd - First Introduction Meeting (mandatory)
October 12th - Downtown Cleanup
October 19th - Sugar Rush
October 26th - Gwinnett Great Day
November 11th - Veterans Day Celebration
November 21st - Tree Lighting Planning meeting
November 28th - Tree Lighting Planning meeting #2
December 7th - Tree Lighting Event
December 12th - Social Night and Celebration
---
Applications are currently being accepted. 
Apply to be a member of the Youth Ambassadors:
https://tinyurl.com/shya2019