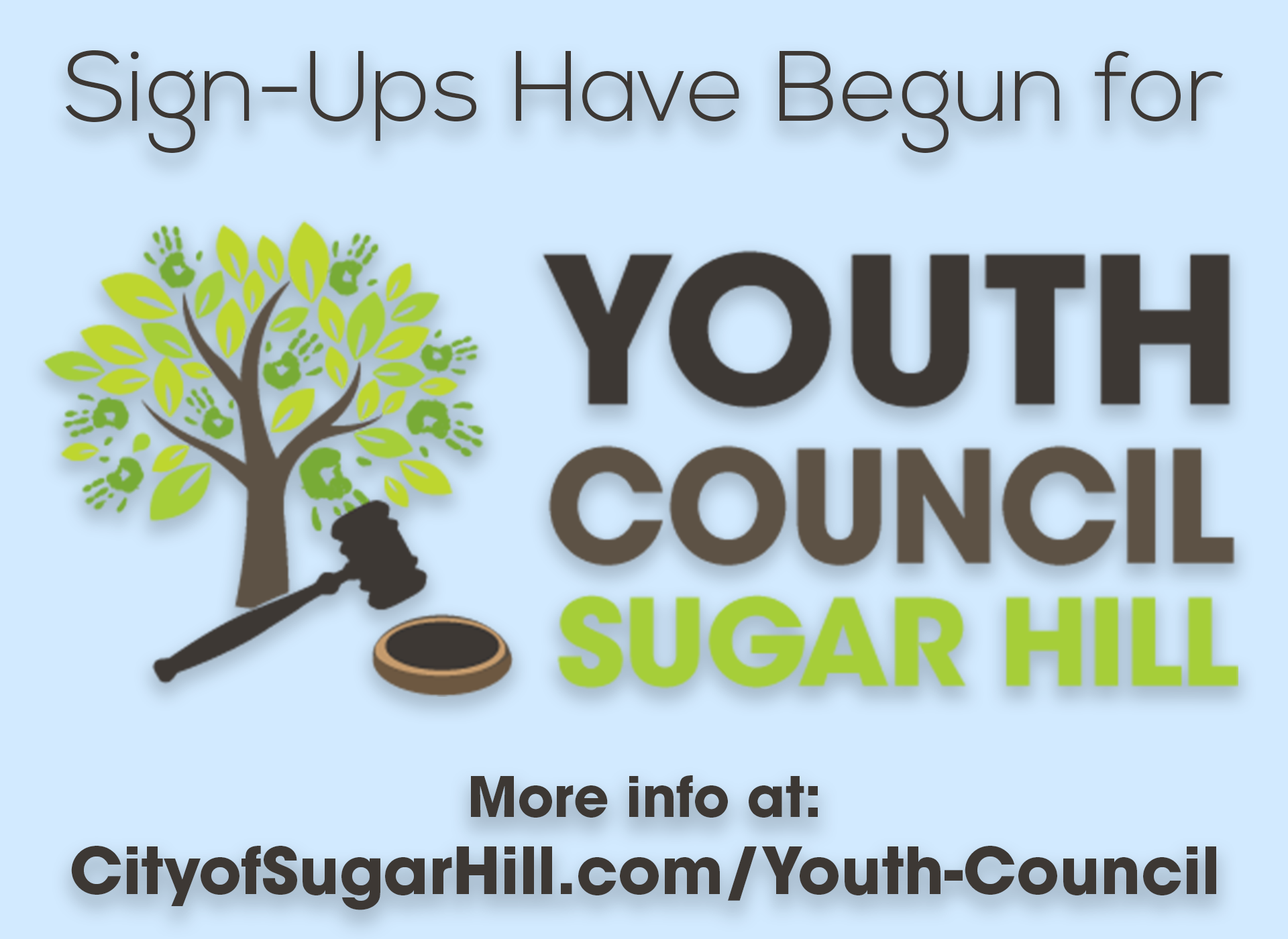 Applications are due no later than September 2nd.  Applicants must be willing and available to attend an interview session on either Tuesday, September 13th or Tuesday September 20th at 5:30 PM at City Hall.
After submitting application, please print the Youth Council Sugar Hill Teacher Rec 2016, have your teacher fill it out, and bring it with you to your interview.
Youth civic engagement is the future of our city, state, and nation. The City of Sugar Hill extends its best wishes for your good luck and success in the application process.
Applicants should:
Be available for meetings on Tuesdays from 5:30PM-7:00 PM
(Membership may be revoked for more than two missed sessions per semester)
Be a current high school student
Be ready and willing to commit 15-20 hours a month
Be willing to engage Mayor and Council as well as their student bodies and attend City Council Sessions on the second Monday of each month at 7:30 PM.
Be ready to learn and shape municipal policy
Be present at various City of Sugar Hill events throughout the year
Priority will be given to residents who live within the City of Sugar Hill limits
For any questions, contact:
Teacher Sponsors:
Kyle Jones from Lanier,  kjones@lanierhs.org
Debi West from North Gwinnett, Debi_West@Gwinnett.k12.ga.us
City Contacts:
Scott Andrews, City of Sugar Hill, sandrews@cityofsugarhill.com
Varessa Butts, City of Sugar Hill, vbutts@cityofsugarhill.com
Thank you for your application and drive to make Sugar Hill the best city it can be.