The Gwinnett County Water Resources team is set to begin replacement of approximately 2.5 miles of water line at the corner of Frontier Drive and Roberts Drive towards Hidden Circle in the City of Sugar Hill. Work will include repair of roadway cuts, driveway crossings, and the installation of new valves and fire hydrants.
Construction is scheduled to begin July 10 and will take approximately 16 months. Crews will work daily, Monday through Friday, between the hours of 7:00 AM and 7:00 PM. If weekend work is needed, notifications will be sent to the neighborhood in advance. This timeline is approximate and pending unforeseen supply and weather impacts. The work will cause an increase of construction vehicles in the neighborhood and temporary lane closures as we work to improve services for residents in this area. Our construction crews will direct and manage traffic to the best of their ability. Residents will always maintain access.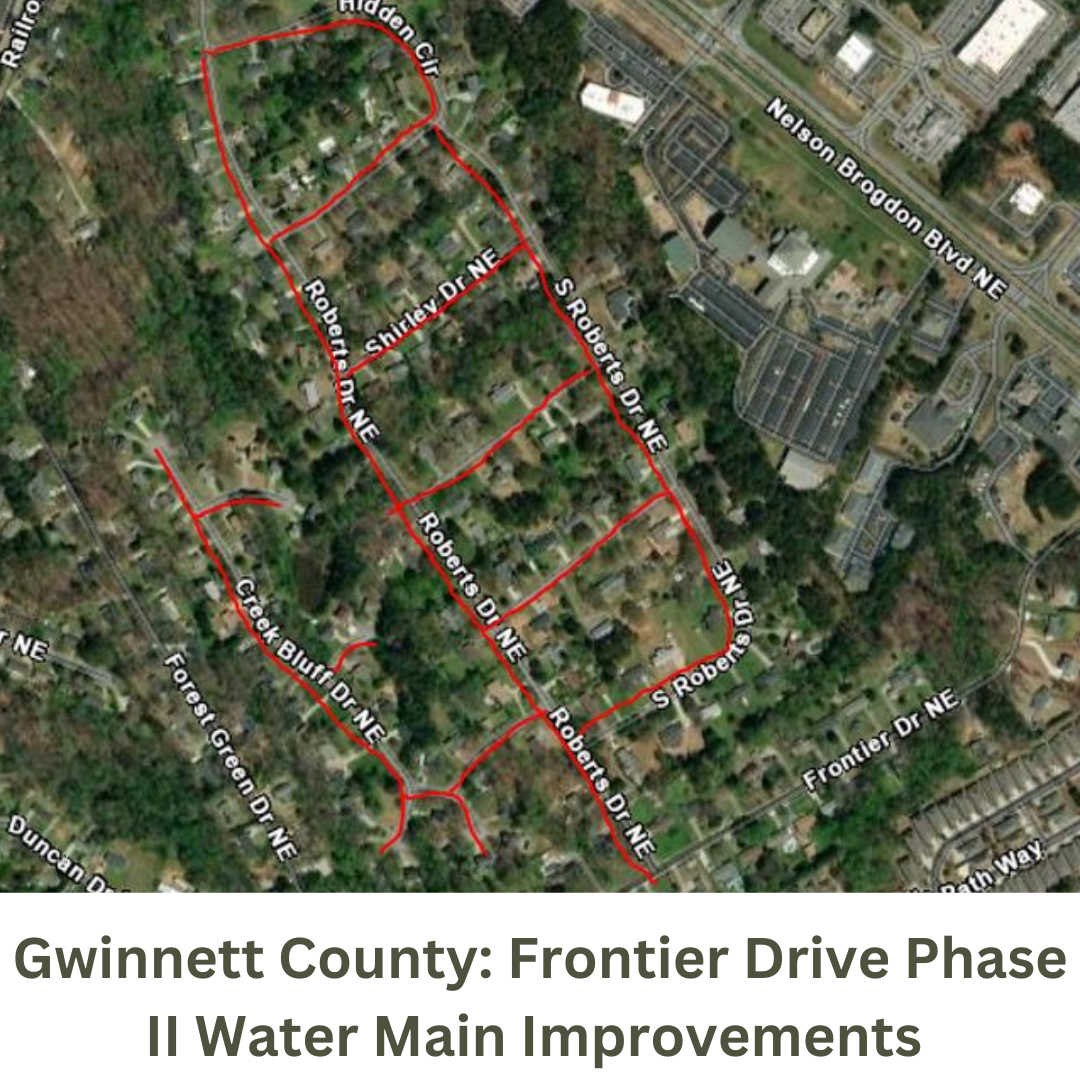 If you have any questions regarding the project, please contact the construction communications team via the information below.
Department of Water Resources Communications
DWRConstruction@GwinnettCounty.com
678-376-7027
www.GwinnettWaterProjects.com