E Center.  Red Clay (RCI) is preparing to resubmit for a permit for their office buildout in spaces 209 and 211 and has requested a pre-construction meeting for March 25.  New South was out on site this week working on the diamond brite waterproofing finish for the lower pools.  The coat was installed on the 19th during very favorable weather conditions.  Remaining items include refilling the system, recalibrating the controls followed by a restart. Installation of a new epoxy floor coating for the common areas is being rescheduled around recent closures and tenant schedules.

Veterans Memorial Relocation.  Staff has participated in a punch list inspection during the week of 3/9/2020 determining substantial completion.  A number of tasks are still required prior to closeout including final sign installation, lighting adjustments, cleanup, minor granite replacement, sculpture installation, and training.  These remaining items are expected to be completed in early April as we prepare for Memorial Day activities and the official unveiling/opening of the plaza.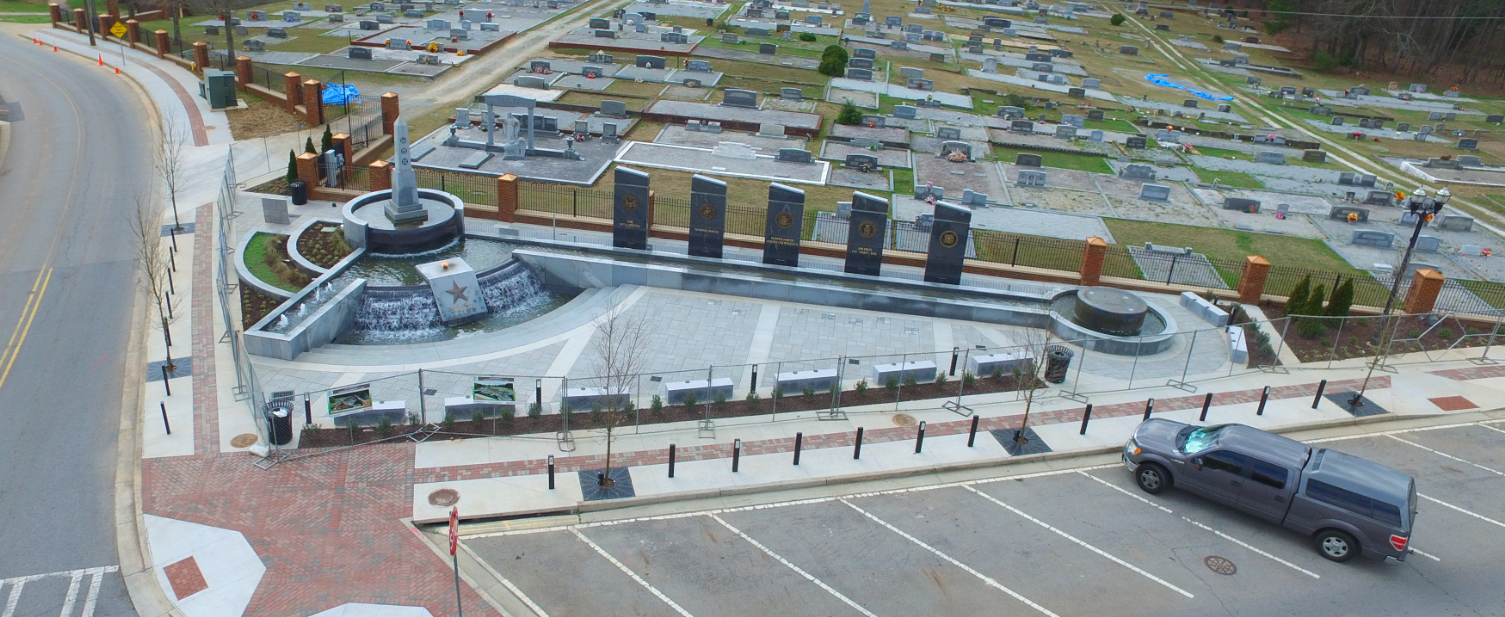 2019 Bowl Improvements.  Significant progress was achieved during the last two weeks with the roof panels being installed, electrical installations of lighting, fans, panels and equipment; the rollup doors for the concession area, signage, handrails (in progress), and the final week of synthetic turf work.  Stainless steel counter installation is in progress .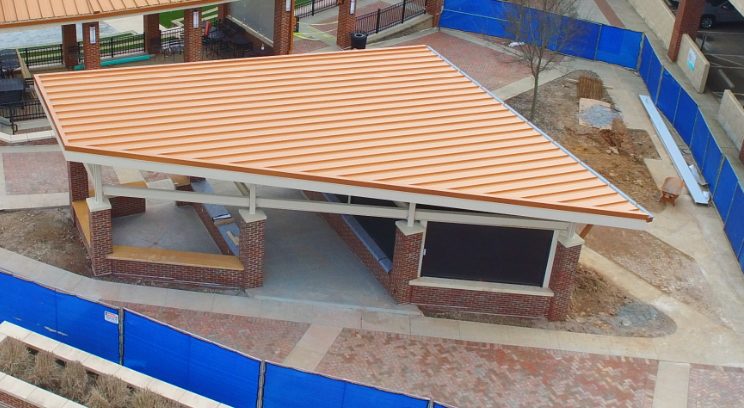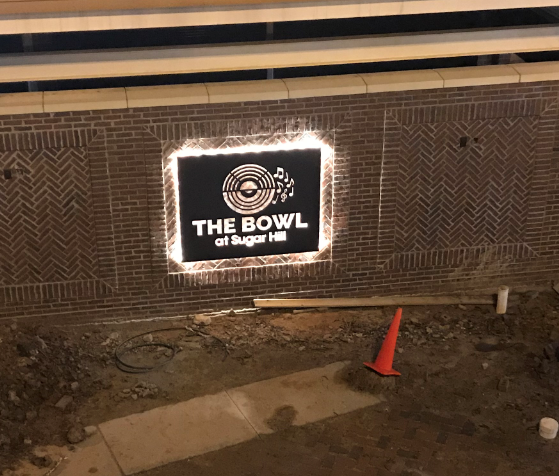 Sugar Hill Greenway.  Contracts for Phase 1B of the greenway (along Peachtree Industrial Boulevard, connecting the two county parks) are being finalized and signed while Phase 1C is ready to be advertised.  During the COVID-19 response, we are delaying the bid phase a few weeks until we know we can reliably issue plans to prospective bidders.  This project is funded through a combination of city and county SPLOST funds by way of an intergovernmental agreement.
Art/History Room Buildout – Broadstone Project.  The schematic design phase is concluding and the design development will get started this month.  The floorplan depicted below is a very schematic layout and subject to modification through this design process.    The project is a part of the proposed 2020 budget.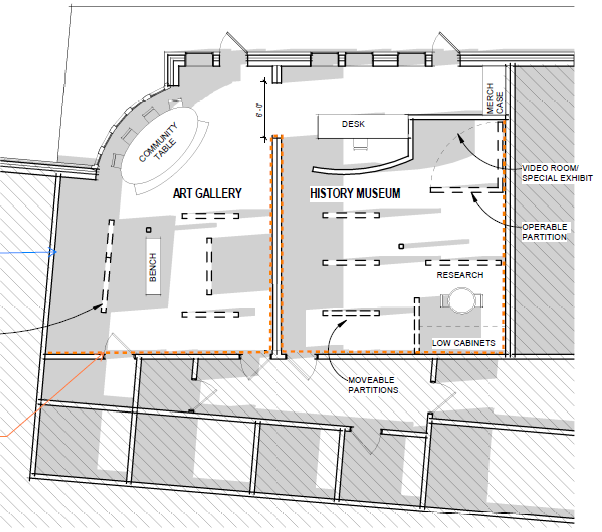 Level Creek Pedestrian Improvements.  The scope of work for this project includes eight new ADA ramps, new striping and a widened sidewalk segment where the greenway breaks away from Level Creek Road and connects the main entrance to EE Robinson Park.  Bids came in too high and all have been rejected.  This scope will be combined with other unit-priced work and completed under another project.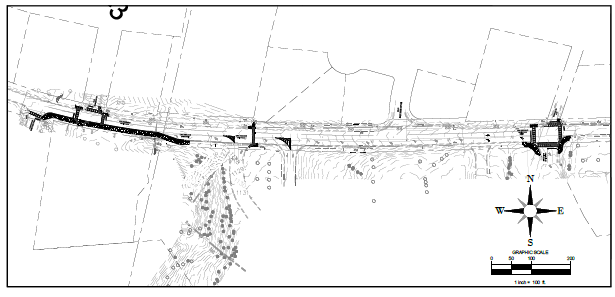 Gold Mine Park.  This SPLOST-funded project includes the construction of passive park elements, ways to commemorate the gold mining industry in our area, a restroom building, and provide a trail-head for the greenway that runs through the park. The plans have been submitted for a land disturbance/site development permit.   A small temporary easement has been acquired to tie-in the grading plan along Level Creek Road. An early concept is shown below and shows the greenspace that is preserved as a part of the project. Coordination with the Sugar Hill Greenway project is finishing up prior to getting bids on this work.

Gary Pirkle Park Field Improvements.  Plans have been submitted for a land disturbance/site development permit.  The scope of this SPLOST-funded project includes a large area of synthetic turf, providing three (3) soccer fields (Full-Size; U10 and U8), new field lighting, site lighting, and new perimeter trails.  Environmental permitting has already been completed through the Corps of Engineers.