Plaza Security On Duty
The City of Sugar Hill has entered into a contract with Plaza Security LLC to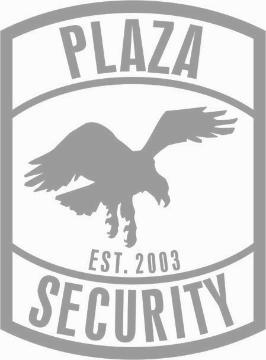 provide extra patrols for the City. Their presence will be as a deterrent to potential crimes enacted in our City. The City has been tracking areas of various infractions that have occurred and we will share this data with Plaza, and Gwinnett County.
Sugar Hill Residents pay taxes for Gwinnett County Police and Fire protection. Gwinnett County is trained for all types of First Response Emergencies.
Plaza Security is not a First Responder; they are not licensed, equipped, or authorized for First Response actions.
We want to involve the citizens of Sugar Hill in the effort to have a safe environment. Plaza will be available to speak with Home Owners Associations, to introduce themselves, and discuss ways they may provide additional security. Call City Hall (770)-945-6716 to schedule a meeting.
Plaza Security Bi-Weekly Reports (2021)
----- Reports -----
Contact Information
In the event of an emergency CALL 911
Gwinnett County Police Department
 Report a Crime: (770) 513-5100
 Non-Emergency Contact: (770) 513-5000
 Website: Gwinnett County Police

Plaza Security:
 (770) 455-0905
Related Links
Emergency Contact Information
Emergency Warning Sirens