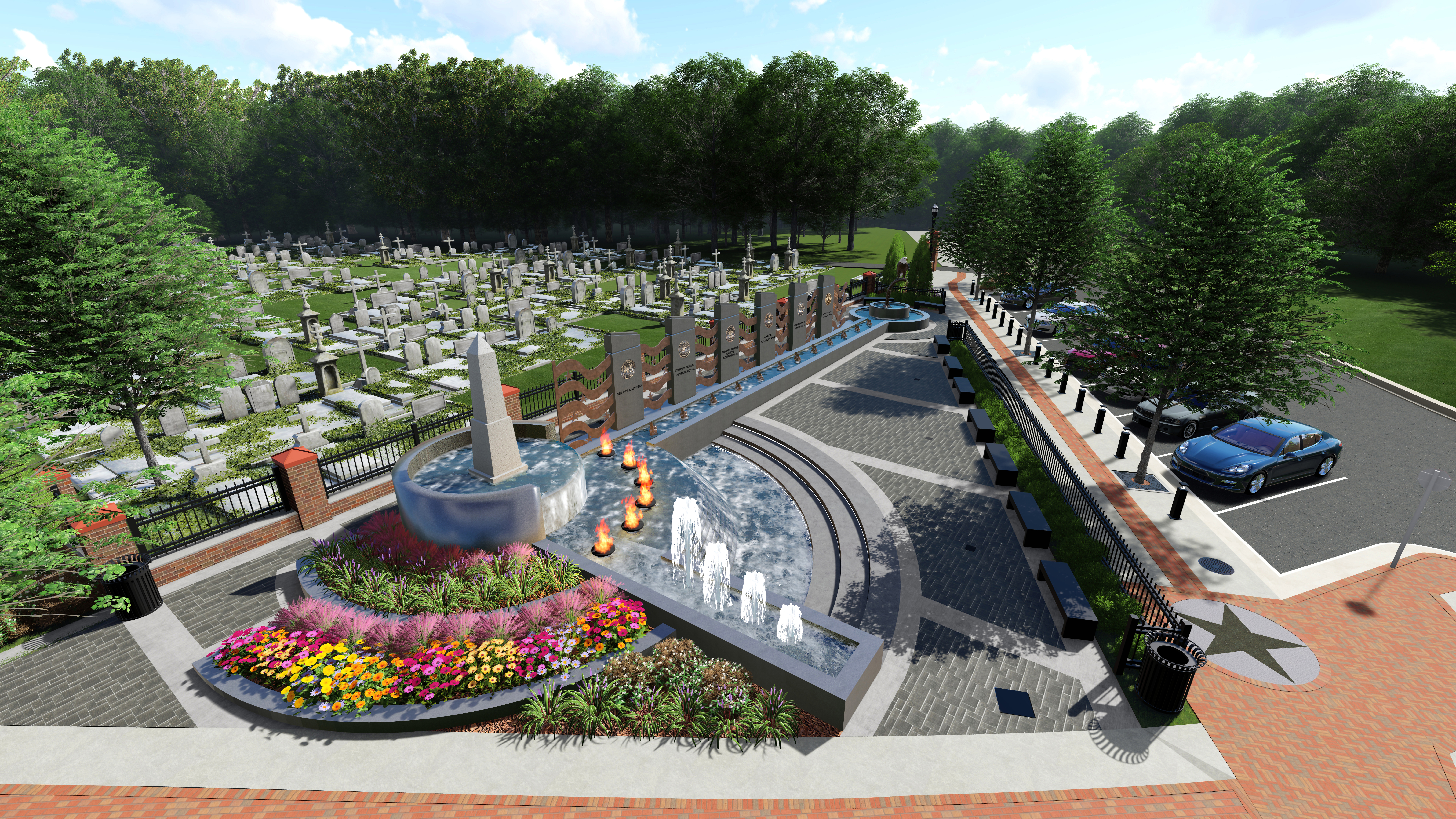 VETERANS MEMORIAL BRICK PAVERS ORDER FORM COMING SOON!
Veteran's Brick FAQ:
Where do I order a brick for the new Sugar Hill Veterans Memorial?
You would need to complete the form, submit documentation, and your payment on this website.
Where are the funds from my payment being allocated?
It will go to pay for the granite brick.
When can I place an order for a veterans memorial brick?
Coming Soon!
When will I be able to see the brick in the memorial?
Great question! We are working with a supplier to better understand the timeframe and will post the information as soon as possible.


The Sugar Hill Veterans Memorial Plaza, located across from City Hall at the intersection of W. Broad Street and Church Street, is the city's attempt to honor the brave men and women both from Sugar Hill and throughout the United States who have given so much to their country. The Memorial Plaza includes monuments for the six service branches of the military, a water feature, and an eternal flame, arranged on a walkable hardscape plaza space. Dedicated on the 75th anniversary of the D-Day invasion of Normandy Beach during World War II, the Veterans Memorial Plaza testifies of the City of Sugar Hill's endless gratitude for the armed forces and for the freedoms that their sacrifices have provided us.
The groundbreaking ceremony for the Veterans Memorial took place on June 6th, 2019, and will serve as a lasting tribute to service men and women from every branch who have given so much in service to others and to their country. Because we cannot thank these brave men and women personally for their sacrifice, we will offer this memorial as a display of gratitude and remembrance.
The dedication ceremony was on November 11th, 2019, the 101st anniversary of the 1918 armistice, ending World War I. Over 200 were in attendance at the Veterans Day ceremony and were able to honor those who served in the Armed Forces.