Sugar Hill Greenway.  Construction is substantially complete on the Ohmshiv Construction (OSC) contract on Whitehead Road while the PIB segment is wrapping up with guardrail relocation.  The large retaining wall required at the Shiv Mandir entrance was completed in October and much of the trail construction completed at that time.  Drainage modifications and punch list work will take up the remainder of the work in 2020.
TriScapes Construction (TSI) has initiated construction on the segment of greenway trail construction connecting downtown with EE Robinson Park and the aforementioned OSC scope of work.  The TSI contract will encompass about 4 and a half miles of trail construction, beginning at the intersection of Level Creek Road and Church Street and extending both along roadways and through natural areas to Whitehead Road, temporarily ending at a trailhead parking lot at the Bethany UMC Church located at 144 Whitehead Road near the new bridge. Erosion control measures, construction exits/access points, and significant grading (at Sugar Hill Elementary School) have already been completed to date.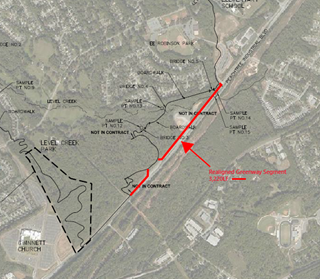 Sugar Hill Greenway – Phase 1B (OSC / PIB Portion)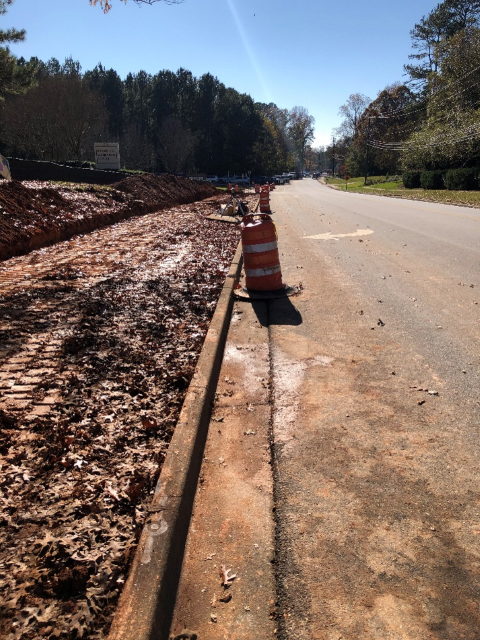 Sugar Hill Greenway along Level Creek Road at Sugar Hill Elementary School (TSI Contract)
COVID-19 / City Hall Transaction Windows.  The transaction counter at the Planning & Zoning office has been constructed and glass window installed.  A temporary door is in place until the final one is delivered.  The new installation provides enhanced level of security and safety for the staff.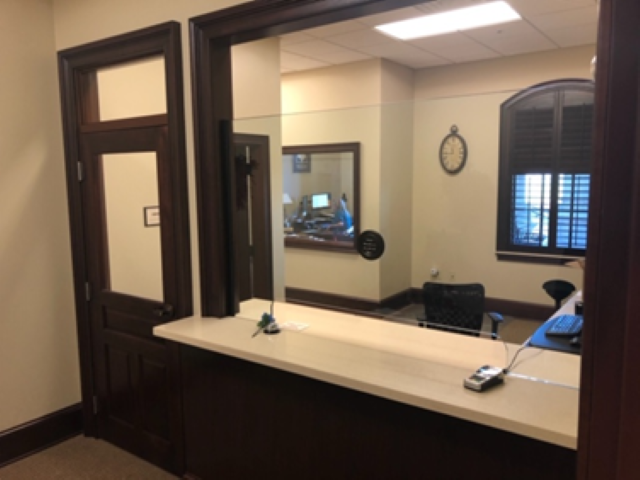 Gary Pirkle Park Field Expansion.
Construction of the new fields continued between cleanup effort and drying out periods as a result of the two tropical storms.  Grading and drainage continued into October, albeit slowly.  Advanced Sports Group, the city's general contractor is expecting to conclude the project near the end of January with final completion expected later in the first quarter of next year. The work and progress to date is being coordinated with the various user groups, leagues, and programs in the park.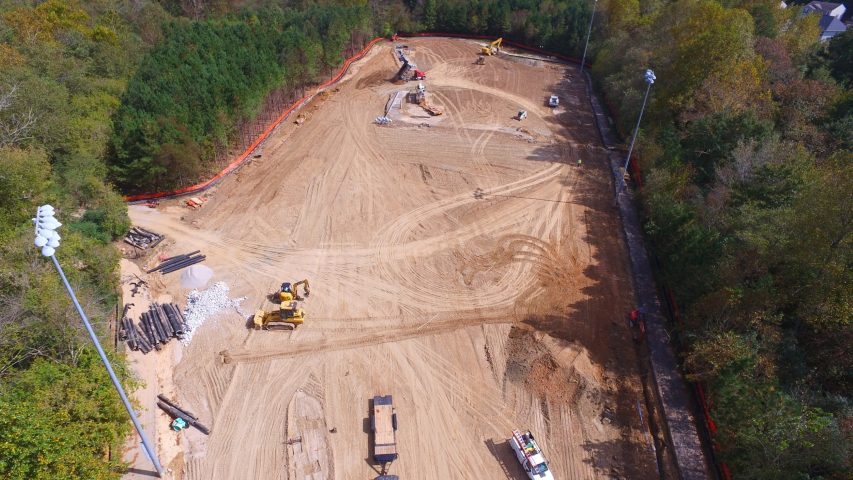 Project limits for new synthetic turf fields have been fully cleared, light poles moved, with earthwork underway.
Art/History Room Buildout at Broadstone.  Stonepoint, the city's general contractor has framed the walls in the space, installed electrical, heating and air ducts, and installed drywall.  The next steps involve the storefront glass and doors for the space along with millwork, built-in desk and lighting.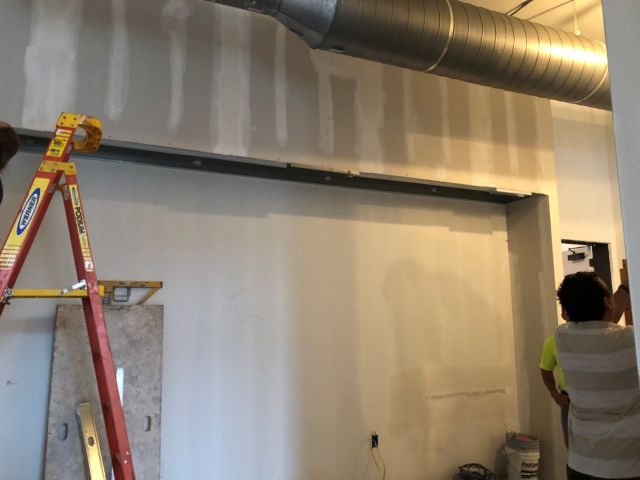 Sweet City (22Ac.) Park.  Our design team is on the front end of the design of the first phase of improvements at the park whose preliminary scope is set to include a parking lot, pavilion, pond repairs, walking paths, and restroom building.
Stormwater Pipe Lining Projects.  Work is substantially complete on pipe repairs to the following streets:
Shelley Lane
Allison Drive
White Oak Drive
The work was completed without having to open-cut the road and impact access to these neighborhoods.