Sugar Hill Historic Cemetery, which is located diagonally across from Sugar Hill City Hall, at the intersection of W. Broad Street and Church Street, has been part of the City's downtown area for over 135 years. The cemetery, established in 1886, contains over 1500 burials, continues to have interments, and offers grave spaces for purchase through the City of Sugar Hill.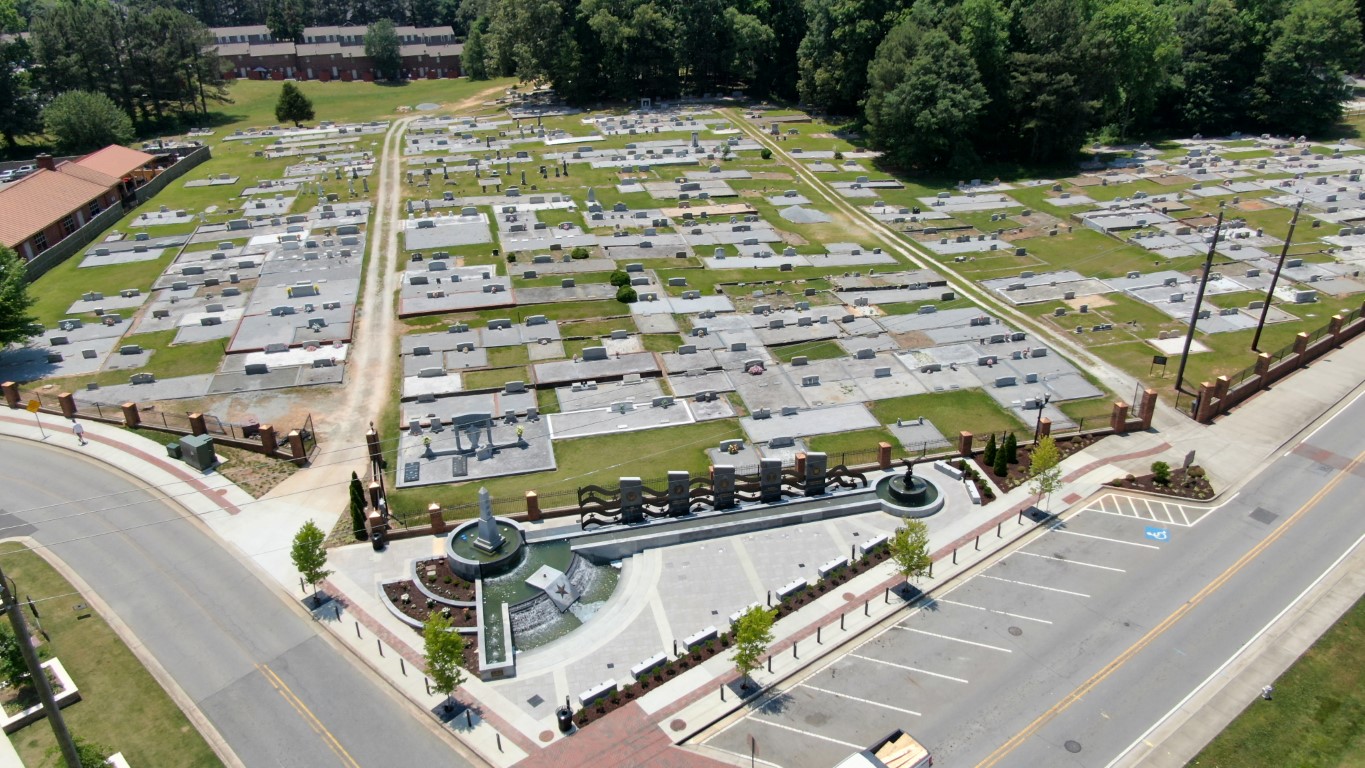 Cemetery space Fees: $1000.00 each
Recording fee paid to Gwinnett County: $25.00 (if multiple purchases made at different times, $25.00 each transaction)
All spaces are 5'x12' and casket burials must be in a vault. Cremation interments, up to two burials of cremains (in an urn), can be interred in a single space. Fees were approved by the City of Sugar Hill Mayor and City Council and are in effect as of April 1, 2021.
Cemetery is open daily from dawn to dusk
Location: Corner of West Broad Street and Church Street in Downtown City of Sugar Hill behind the Veterans Memorial
contact information
Cemeterian
Stephanie Isaacs
770-945-6716 x 1312; sisaacs@cityofsugarhill.com
Facilities Director
Tim Schick
770-945-6716 x 1210
For more information, please visit the Sugar Hill Historic Cemetery website.